Issue #1097 Feb. 7, 2017
Publisher: Joan Stewart
"Tips, Tricks and Tools for Free Publicity"
In This Issue
17 Trends to Use for Publicity
Write Better Book Titles
Super-Easy Video Testimonials
Hound Video of the Week
This Weekend in the Hound House:

That may have been the most memorable Super Bowl in history, but the commercials weren't nearly as good as in years past. My favorite was the Tide commercial with Terry Bradshaw and the red stain on his shirt. But it could have used a dog. In fact, I don't remember seeing a funny dog commercial in the entire bunch. Did I miss something?
1. 17 Trends to Use for Publicity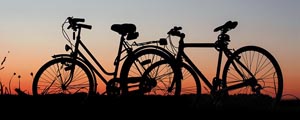 Clean food. Cell phone health scares. Travel by bicycle.
They're among the 17 trends identified by Marian Salzmann and the team at Havas PR. They cover everything from how we eat, dress and decorate our homes this year to how we feel about gender, politics and our life and times.
The mood of consumer around the world, Salzmann concludes, is "fighting mad" because of aftermath of Brexit and the U.S. election.
"One thing most people aren't doing is responding calmly; that's why 2017's ubertrend is blowback," she says. "The good news is that the prevailing sense of 'enough already' is there to be harnessed by astute commercial, social and political entrepreneurs."
To do: Read the 17 trends in "PR Trendspotting: New Havas Report Reads Mind and Mood of a World That's Had 'Enough Already.'" Then identify which are perfect for you to tie into for publicity.
#trendspotting #2017trends
2. Write Better Book Titles

Whether you're writing fiction or nonfiction, your ability to generate reviews and publicity might hinge on one all-important factor: the title.
There are formulas and methods for trying to come up with powerful titles. But it's still a lot of guesswork. That's why you should try the Book Title Generator invented by author CJ McDaniel. Opt-in with your name and email address and answer a half dozen short questions about your book. Click "Generate titles" and it will deliver seven titles at a time.
Don't see one you like? Keep clicking! Some are downright bizarre. But his will at least start your creative juices flowing.
To do: Start making fun titles here.
#booktitles #booktitletool
3. Super-Easy Video Testimonials

Do you wish you had more video testimonials from happy customers who love what you do?
Here's the problem. Most people hate hassling with recording equipment, not knowing "what you want me to say," and worrying about things like a bad hair day, baggy eyes and a messy office.
That's why I love using SuperTinTin, a $29.95 piece of software that lets me record Skype video calls with my customers, in the comfort of their home or office–and mine. Here's the best part. I've made it super easy for people to give me killer testimonials I can use. They don't even have to think or write a script.
I show you exactly how I do it and how to gather testimonials.
To do: See my article "How to Get Raving Testimonials for Your Online Course Before You Launch It." You can test-drive SuperTinTin for free before you buy it.
#onlinecourses #skypechat #skypevideo
4. Hound Video of the Week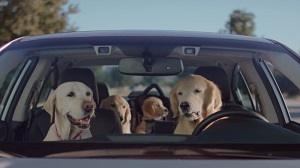 One of the funniest Super Bowl commercials ever, courtesy of Subaru. An oldie but goodie from 2015.