Issue #1238 July 7, 2018
Publisher: Joan Stewart
"Tips, Tricks and Tools for Free Publicity"
In This Issue
17 Answers to Questions About Your Fees
Local Authors, Unite
Interview Tip: Stay Positive
Hound Video of the Week
This Weekend in the Hound House:

Last weekend was so blazing hot, we canceled plans to go to Summerfest, the world's largest outdoor music festival. That's where we're headed today, thanks to cooler temps in the low 80s. Tomorrow, in the harbor town where I live, the marina is having an open house. Boaters are welcoming the public onboard so we can peek inside their cabin cruisers and sailboats. No rides. But some will offer snacks.
1. 17 Answers to Questions About Your Fees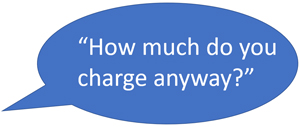 Consultants, speakers and coaches might find themselves tongue-tied when someone asks, "How much do you charge?"
Some hem and haw. Others pluck a figure out of the air.
The savvy ones first find out exactly what kind of work needs to be done before they quote anything. Once you know exactly what's involved, you can sometimes earn far more if you quote by the project instead of by the hour.
But what if you're in a media interview and a journalist asks that question?
Quote your rate, if you wish. But I think it's far better to be vague about fees and give an answer that reflects the breadth of your offerings and experience, like this: "It depends on what the client wants. I'm available for phone consultations, even on short notice, for people who need things like crisis communications counseling. For people who need in-depth coaching over several months, I have a mentor program."
To do: See lots of clever responses in "17 Answers to How Much You Charge." Most are appropriate when answering queries from potential clients, not journalists.
#Consultants #MediaInterviews
2. Local Authors, Unite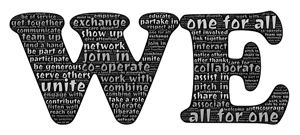 A recent issue of a Milwaukee lifestyle magazine included a full page with a feature on three books that were written by local authors and a fourth book that included a story written by a woman who lives in Milwaukee. The headline: "Book Roundup–Four new reads with local ties."
The authors might or might not know each other. The topics of their books aren't related. But that got me thinking. Local authors can unite and pitch themselves as a group to publications, like city magazines, and other media outlets where it's difficult to generate publicity individually.
It should be fairly easy to find other published authors who live near you:
Use the search function on social media sites like LinkedIn and look for people within a 50-mile radius who have "author" in their profile.
Ask local bookstores if they know of other local authors.
Ask your local libraries who they have featured over the years for book signings and events. 
Local book clubs, writing clubs and MeetUp groups also might be able to lead you in the right direction.
Swap publicity and marketing ideas. Refer readers to each other. There's power in numbers.
To do: Find book clubs near you by typing your zip code into the search box at the Reader's Circle website, the nonprofit that connects readers to local book clubs, reading groups, and literary salons. Use this site to find groups that might welcome you to speak in person or remotely via Skype or Facebook Live.
#bookmarketing #bookpublicity
3. Interview Tip: Stay Positive

When someone is interviewing you and they ask a challenging question tinged with negativity, stay upbeat.
Let's say the reporter asks, "How disappointed are you by your recent results?"
Media trainer Neil Everton cautions that you shouldn't get tangled up in the negative tone.
"If you focus on the 'disappointed,' you are likely to start your answer negative–with a denial," he says. "But if you focus on the words 'recent results," you are more likely to be able to start on a positive note with something that pleased you about the results."
Before an interview, anticipate where the reporter might challenge or unsettle you, he adds.
To do: Read his article "Media interviews: accentuate the positive." You can also download his excellent "Talking to the Media" white paper that takes you through all the stages of planning for a media interview and staying in control of your message.
#MediaInterview #InterviewTip
4. Hound Video of the Week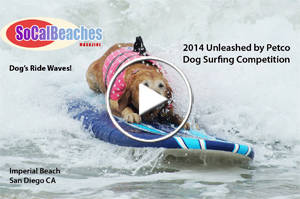 Surfer songs by the Beach Boys go through my head when I watch these highlights of this Petco Dog Surfing Competition at Imperial Beach in San Diego. Such cute life vests!