Issue #1200 Feb. 24, 2018
Publisher: Joan Stewart
"Tips, Tricks and Tools for Free Publicity"
In This Issue
14 Ways to Earn Links to Your Website
Today: Free Training for Authors
Pixabay's Free Easter Photos & Apps
Hound Video of the Week
This Weekend in the Hound House:

I can't get enough of the Winter Olympics and I'll be watching as much of the last two days as I can. My favorite competition is figure skating, despite all those nasty spills and wardrobe malfunctions.
1. 14 Ways to Earn Links to Your Website

With all the emphasis on Google and Facebook advertising, it's easy to forget about all the free ways you can pull traffic to your website.
Here's one you'll want to remember. Do a Google search for your name and company name and find other websites that mention you. Make note of the ones that aren't linking to you. Contact them, thank them for the mention, and ask them for a link.
Let's say I've found a website that mentions "Publicity expert Joan Stewart, also known as The Publicity Hound." But there's no link back to my website.
I would email them, thank them, and ask for a link from the phrase "publicity expert." Why? Because most people searching for help with publicity aren't searching for "Joan Stewart" or "The Publicity Hound" if they don't already know about me.
Finding these mentions is one of more than a dozen ways to pull traffic, and using most of these tips will be time well spent.
To do: See the excellent infographic "14 Ways to Generate Backlinks Without Begging" from Kissmetrics.
#SEOTips #Copywriting
2. Today: Free Training for Authors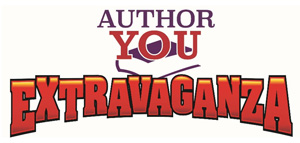 Writing a press release for your book launch can be daunting, especially if you've never written a press release about anything.
The task is even tougher if you've written fiction.
Today, at 11 a.m. Eastern Time, I'll explain the key differences between writing releases for fiction vs. non-fiction book launches. I hope you'll join me and five other speakers for the free training that will give you a sneak peek at what we'll be presenting when we speak at the Author You Extravaganza Aug. 23-25 at the beautiful Beaver Run Resort & Conference Center in the Colorado Rockies.
We'll all share advanced tips on how to sell tons of books, whether they're print versions in bookstores or digital versions on Amazon.
You'll also hear from publishing experts John Kremer, Kathy Meis, Daniel Hall, Jackie Lapin and host Judith Briles. We'll each give you several tips that come directly from the programs we'll present at the August event.
To do: Join us for "A Taste of the Author You Extravaganza" by claiming your free seat for today's webinar here. We'll explain how to pre-register for the August event and claim more than $600 worth of free goodies–but only for those who are ready to commit.
#BookMarketing #AuthorTips
3. Pixabay's Free Easter Photos & Apps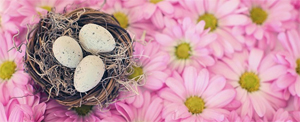 Pixabay, my favorite free stock photo service, has two new features you'll love.
A package of 25 new Easter photos, perfect for your blog, social sharing, as backgrounds for making "pretty quotes" and lots more uses.
An extension for Adobe Photoshop and an add-in for Microsoft Office. Both tools let you search Pixabay images directly from within these apps. And you can download and insert any photo you like with a simple click into your current project.
Pixabay is a repository of tons of images, all these images can be used for free and are licensed under Creative Commons CC0. This means you don't need to mention the author or Pixabay.
To do: Download the free Easter images here. Grab the free Pixabay plugins for Adobe Photoshop and Microsoft Office here. 
#Pixabay #StockPhotos
4. Hound Story of the Week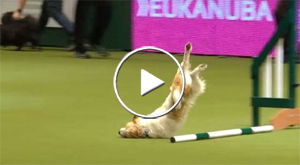 In honor of the Olympics, this hilarious Jack Russell goes crazy with excitement at the Crufts 2017 competition.