Issue #1044 August 6, 2016
Publisher: Joan Stewart
"Tips, Tricks and Tools for Free Publicity"
In This Issue
13 Sizzling August Media Topics
Ghostwriting Myths Busted
Use Calendar Listings
Hound Video of the Week
This Weekend in the Hound House:

My family is roaring over this photo of my twin great-nieces, Alena and Lilly, barely 9 months old and showing off their first set of wheels. It's a $115 pink Barbie car that Dad bought at Goodwill for $20. Their chubby legs need to grow more than 12 inches before they can reach the battery-operated pedal. Poor Aunt Joan. All she ever had was a Barbie doll.
1. 13 Sizzling August Media Topics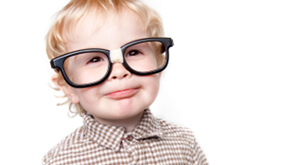 Radio drive time deejay Wayne Kelly has 11 super ideas for you to pitch this month. Among them:
Children's Eye Health & Safety Month, a perfect topic for doctors and vision companies. Give away a free eye exam or a pair of glasses after the interview.
Talk radio targets Boomers. If you've retired, and you're busier than ever, offer tips to other Boomers who have left the workforce and feel lonely and unwanted. What are creative ways they can get involved in their community?
It's Happiness Happens Month. But who can be happy with news about Zika, terrorism and can't-escape-it coverage of Clinton vs. Trump? Happiness experts, tell us how to feel good.
My two back-to-school ideas:
How to save on school supplies.
The best apps to keep kids safe.
To do: Read Wayne's entire list of "Hot Media Topics for August." Then register with your name and email to watch the free 90-minute training video with Wayne and me on "How to Promote Your Book to More than 10,000 Radio Listeners for Free, Month After Month." 
2. Ghostwriting Myths Busted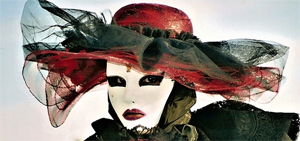 Here's a sneak peek at the free training I'm hosting Tuesday night with Claudia Suzanne. She has ghostwritten 150 books and she'll bust these three myths about ghostwriting, and many more:
Myth #1: Ghostwriters earn big money because they help keep their authors out of trouble by fact-checking the manuscript and making sure the client's book doesn't violate copyright law.
Wrong. It's not your book. It's THEIR book. Authors can say whatever they want. If they violate copyright law, or refuse to change facts you tell them are wrong, they're responsible, not you.
Myth #2: Any contract of more than $15,000 to ghostwrite a book is worth taking.
Wrong. Claudia says 15 grand is not only chump change, it's insulting. A professional ghostwriter, especially one who is certified, should charge at least $30,000. Experienced ghostwriters can earn up to $100,000 per book.
Myth #3: A ghostwriter's reputation rides on the success of the book.
Wrong. #Ghostwriters are paid by the project, regardless of whether the book sells. Besides, professional ghostwriters–unlike collaborators–never put their names on the books they write. Many ghostwriters guard their own identities and don't let anyone know who has hired them.
To do: If you're an author, freelancer, corporate writer or journalist, or you're looking for a career change, join us Tuesday at 9 p.m. Eastern for the free training "Ghostwriting: How to Learn It, Do It & Retired Happy." Register for the free 90-minute call here.
3. Use Calendar Listings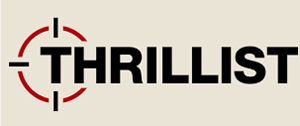 A half dozen calendar listings no bigger than your pinkie finger can sell tickets to a wine tasting. They can fill seats at a training session or a book signing. They can help you pull crowds to your open house and make almost any event a success. Consider:
>>Thrillist. A hip site geared mostly toward men in 34 major and medium-size cities in the U.S. as well as in Amsterdam, Berlin, London, Montreal, Paris and Toronto. See details on how to get featured in Thrillist.
>>LAist and other "ist" websites. There's an "ist" website for Los Angeles, Chicago, London, New York, San Francisco, Shanghai, Toronto and Washington, D.C. The sites are devoted to news, arts and events, and food. They welcome items from readers. Start at LAist and use the drop-down menu at the top to find your city.
>>Good old Craigslist. The Community section has sub-categories like activities, classes and events.
To do: You'll find 23 more calendar listing sites and publicity tips in my "Special Report #19: How to Publicize Your Event on Local, Regional and National Calendars." Only $7. Order it and any other reports that make your tail wag.
4. Hound Video of the Week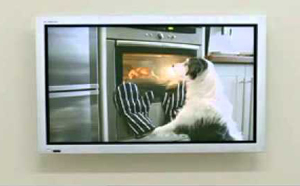 If every dog in a dog shelter had a funny commercial like Harvey does, they'd all be adopted. Don't miss it!