Issue #1287 Dec. 29, 2018
Publisher: Joan Stewart
"Tips, Tricks and Tools for Free Publicity"
In This Issue
12 Trends That Will Shape PR
Free Instagram Marketing Guide
Story Monsters Ink Digital Only
Hound Video of the Week
This Weekend in the Hound House:

This is the one weekend when I immerse myself in end-of-the-year bookkeeping, and doing many of the other tasks I've delayed. Maybe a break or two to binge-watch Amazon Prime movies. Otherwise, I'll be buried in bank statements, cleaning out old files and preparing to start the year fresh.
1. 12 Trends That Will Shape PR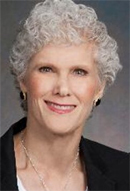 When PR pro Wendy Marx asked 11 of her colleagues to predict what trends will shape the way they do public relations next year, she heard:
–The continued decline of traditional media's reach and the continued explosion of influencer marketing.
–A greater importance for storytelling, especially by employees within a company.
–PR pros will expand their audiences beyond the media and industry influencers. Audiences will include niche websites, content syndicators, complementary product vendors, trade associations and others who can help bring their stories to more targeted people.
The most interesting trend I found in her article was how PR pros leverage artificial intelligence and machine learning to enhance, not threaten the communications role.
To do: Read Wendy's article "12 Powerful PR Trends That Will Shape Your Strategy for 2019."  I need a favor. Tell me what skills you need next year for publicity, PR or marketing. I'll be offering new webinars and want to be sure you get what you need. Email me at JStewart@PublicityHound.com with "Here's What I Need" in the subject line.
#PRTrends #PRTips
2. Free Instagram Marketing Guide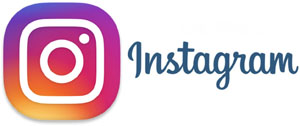 No blatant marketing on social media, we're told.
But when it comes to attracting followers who can help market for us, few sites are better than Instagram. It's one of the fastest growing social media platforms where users practically expect to see photos and videos of what we're selling–and love sharing them.
Instagram contests or giveaways can help you reach one of these goals:
Attract more long-term followers, comments or likes on future posts.
Encourage your followers to create user-generated content.
Drive more traffic to your site.
Instagram is rolling out so many new apps that's it's difficult to keep up with them all. That's why you'll love the free PDF guide created by Hubspot and Photoslurp on Instagram Marketing Advanced Techniques. Even if you're an Instagram newbie, this is an excellent place to start because it covers the basics as well as advanced tips.
To do: Grab your guide here.
3. Story Monsters Ink Digital Only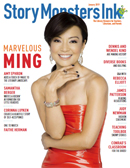 Story Monsters Ink, the slick magazine that targets teachers, librarians, and parents who want to know about quality children's books, is eliminating its print edition and going all-digital.
Aside from the huge money savings for the publisher, a digital magazine allows for more interactivity: more content, active links, and videos that are optimized for smaller screens and other digital platforms.
It's a steal at $9.99 for 12 issues. But the best part is that this magazine can be a valuable publicity hit for children's authors. With my help, several of my clients and their books have been featured.
To do: Read more about Story Monsters Ink. Then, regardless of what kinds of books you write or what product or service you sell, consider a Rent My Brain session to start your 2019 publicity campaign with a bang. David Zubler, an IRS Enrolled Agent who represents clients before the IRS, spent more than an hour and a half with me last week. By the time we were done, he forgot all about his idea of appearing on "Ellen," which I told him will never happen. Instead, I have him dozens of ideas on how to reach his target market within a 50-mile radius of where he does business. And I gave him a fun pitch that will get him onto local TV just in time for the tax season. Rent My Brain here. 
#ChildrensBooks #KidsBooks
4. Hound Video of the Week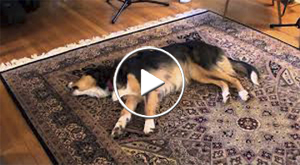 Sierra sings a lazy version of the classic "Auld Lang Syne."