Issue #1289 Jan. 8, 2019
Publisher: Joan Stewart
"Tips, Tricks and Tools for Free Publicity"
In This Issue
12 SEO Tips for Your Articles
Pitch Ezine Editors for Publicity
Top Media to Share Best Tips on Thursday
Hound Video of the Week
This Week in the Hound House:

After a chest X-ray that was normal, I'm on Day 5 of Prednisone, a steroid that's supposed to reduce the inflammation in my bronchial tubes and stop this dreaded coughing that's been lingering for eight weeks. The doc says my allergies are making it difficult for the cough to go away. He told me to come back if I'm still coughing after Day 10 because he has a few more tricks up his sleeve.
1. 12 SEO Tips for Your Articles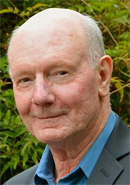 Every September, travel writer Lee Foster updates a website article he has written about the joy of visiting a pumpkin patch on a farm in the Bay Area of California. 
He had modest expectations for the article this year and suspected that, based on recent years, it would get about 400 views during September and October.
"But I actually got 7,209," he says. "So, what happened? Why did this article become suddenly relatively popular?"
Because this year, he was careful to write it so it could be found easily by the search engines. He uses Yoast, an SEO plug-in for WordPress websites that gives writers lots of tips on how to write interesting articles for readers and for the search engines.
Lee created a 12-point SEO checklist that he now uses for all his articles. It includes:
Select a keyword or key phrase and put it in the title and the first paragraph. For this article, his phrase was "pumpkin patch." He sprinkles it throughout the article a few more times in the middle and near the end.
Use active verbs, write in short sentences and keep paragraphs relatively short.
Use a Header 1 tag for the headline and Header 2 tags for sub-heads throughout the article.
Insert into each post or below it a few more cross-references to related articles on your blog. Google loves it when you offer related links.
You can use his checklist for any article about any topic even if you don't use the free or paid versions of Yoast.
To do: See all the tips in his article "12 SEO Tips to Drive Traffic and Sell Books." Be sure to read my SEO tip in the Comments section.
#SEO #ArticleWriting
2. Pitch Ezine Editors for Publicity
SEO helps pull traffic. But don't rely on that exclusively. Use a "push" tactic too.
Send a quick email to ezine publishers like me and let them promote your content. That's exactly what Lee Foster did when his pumpkin patch article appeared at The Book Designer blog. (See Item #1 above.)
Lee subscribes to "The Publicity Hound's Tips of the Week" and he thought I'd love to share his SEO article with you. So he emailed a short note. He was right! I'll also share his link on LinkedIn, Facebook and Twitter.
Almost every week, I treat you to a wide variety of tips from other experts.
Why? Because I don't know all the answers and because I don't have to create all this content from scratch.
To do: The next time you publish content, email the link to an ezine publisher who specializes in your topic. Give a short description of the article and permission to excerpt a few tips. See book marketing expert John Kremer's "Ezine Directories and Email Newsletter Listings." 
#Ezines #EzineDirectories
3. Top Media to Share Best Tips on Thursday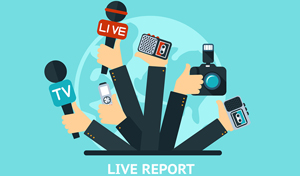 You probably already know that one of the best ways to grab the attention of TV producers and journalists when you want publicity, but you don't have your own idea, is to newsjack.
That means injecting your commentary or a new angle into a breaking news story. For example, when Brad Pitt and Angelina Jolie divorced, the media offered lots of follow-up stories quoting experts on topics like child support, custody battles and pre-nuptial agreements.
Those experts didn't know the celebrity couple, but they could comment on topics that tied to the divorce.
Newsjacking is just one way to outsmart your competitors for coveted media attention.
Learn more tricks, straight from the mouths of top editors and TV producers, by attending free training on "Insider Publicity Secrets National TV Producers & Journalists Would Tell Their Own Brother or Sister" at 2 and 7 p.m. Eastern Time on Thursday, Jan. 10, sponsored by Steve Harrison.
Register for the free call using this affiliate link. Be sure to attend the session live because Steve won't offer it afterward.
#Newsjacking #MediaRelations
4. Hound Video of the Week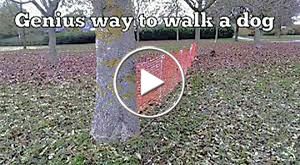 Here's a genius way to walk a dog. This video went viral two years ago but somehow I missed it.