Issue #1226 May 26, 2018
Publisher: Joan Stewart
"Tips, Tricks and Tools for Free Publicity"
In This Issue
12 Facebook Features for Marketing
Last-minute Memorial Day Publicity
147 New Indie Bookstores
Hound Video of the Week
This Weekend in the Hound House:

I'll be at the Harley-Davidson Museum in Milwaukee, then onto Milwaukee's gorgeous River Walk. Other things to squeeze in: a car race, a giant flea market, a downtown festival in my quaint city, a Memorial Day parade, fireworks, and a visit to a local cemetery to thank the veterans. The forecast calls for hot, sunny weather today through Monday. Finally!
1. 12 Facebook Features for Marketing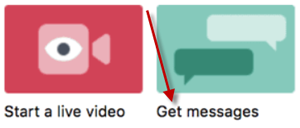 Want an excellent way to encouraging your audience to build engagement and trust on your Facebook Page?
Invite them to send a private message to your Page. This lets you provide customer service and answer specific questions they might have without making them feeling uncomfortable about others seeing what they're asking.
Facebook makes it easy to nudge people to private message you when you create a post. Select the "Get Messages" option and Facebook will automatically add a button to your post that takes people directly to Messenger.
To do: Read the 11 other tips from Julia Bramble. See "12 Overlooked Facebook Features That Help Marketers."
2. Last-minute Memorial Day Publicity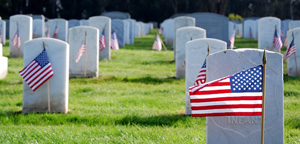 TV assignment editors are searching everywhere for local news on this long holiday weekend in the U.S.
That's good news for Publicity Hounds, especially if you have a Memorial Day-related story.
It doesn't have to relate only to those who have served our country. Pitch topics related to travel, skyrocketing gasoline prices, the beginning of summer, safety tips, backyard grilling, graduation, the end of the school year, and anything related to the weather.
If you write or speak on any of these topics, what tips can you share? When pitching, let them know you're an expert (assuming you are).
To do: Former TV producer Shawne Duperon knows exactly what TV news departments want, how to get their attention and how to track down the "Queen Bee" in every TV newsroom, the person who decides who gets on the air and who doesn't. Using her tips, Tom Graber of Milwaukee got three media hits in two days. Through midnight Monday night, you can get Shawne's step-by-step instructions on how to pitch TV newsrooms and knock $19.98 off the price of the electronic transcript by using the coupon code MEMORIAL at checkout. Order "How to Get on the Local TV News Tomorrow." Everything in the 2014 update still applies today. #TVPublicity #TVPromotion
3. 147 More Indie Bookstores for Your Book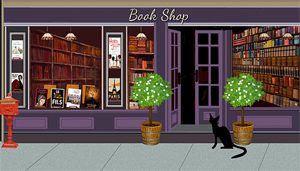 When I was talking with Amy Collins this week about the promotion we're running on how to get your book in front of bookstore buyers, she told me a whopping 147 independent bookstores have opened since January.
Why so many? One reason is because Amazon has squeezed out some of the big chains like Borders and Walden's.
Indie bookstores have sprung up quietly to replace them, offering readers unique experiences and places where they can hang out, meet their friends, enjoy a latte, pet the cat and buy their next great read. When they scan the shelves, will your book be there?
It could be if it's among the 25 titles that Amy will recommend to more than 1,000 indie stores in the U.S. when she emails them next month and then follows up several times after. Your book must be available through a wholesaler, and it must be of good quality. No shoddy covers or substandard printing.
To do: Don't miss this promotion which ends at midnight Tuesday. If you want to know if your book is a good candidate, email Amy at info@NewShelves.com. Or go directly to the page she created, along with a short video that explains more about the program. She says she has only three spots remaining and they could be gone by this weekend. Use this affiliate link to learn more.
4. Hound Video of the Week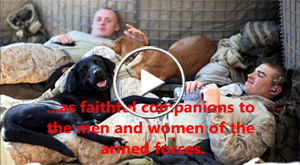 Here's a tribute to our fallen four-legged heroes on Memorial Day weekend.