Issue #1228 June 2, 2018
Publisher: Joan Stewart
"Tips, Tricks and Tools for Free Publicity"
In This Issue
106 Top Lifestyle Bloggers
Tips for Selling Tickets on Instagram
How to Write an Op-ed
Hound Video of the Week
This Weekend in the Hound House:

My beloved hibiscus plant, with gorgeous pink blooms as big as dinner plates, never grew back this year. I dug at the base and discovered ants have infested the dried roots. I dug out and destroyed what was left. The good news: behind the hibiscus, morning glories as blue as the sky are climbing a trellis with lightning speed and already blooming.
1. 106 Top Lifestyle Bloggers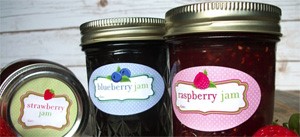 Book marketing expert John Kremer says that if you have a book or other product related to food, decorating, home DIY, fashion, beauty or gardening, you should be pitching bloggers.
He recommends:
Read their posts.
Find the name of the main author or editor.
Submit your information.
You can offer to interview them, offer to send them a review copy of your book, or ask if you can write a guest post on a specific topic. You can even ask them if they'd like to feature a video you've created on a topic their audience will find useful or interesting.
My tip: Check their blogs for links to their social media profiles, and engage with them there.
To do: Find contact information for "106 DIY Bloggers, Food Bloggers, Beauty Bloggers, Garden Bloggers."
#LifestyleBloggers #Bloggers
2. Tips for Selling Tickets on Instagram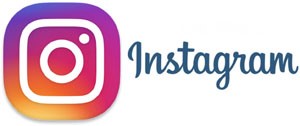 If you're using Instagram to push followers to your website where they can buy tickets to an event, make it easy for them.
Most Instagram users are on their mobile app. If your Instagram post looks interesting, they'll click through to your site and perhaps want to buy a ticket. Here are four tips from a free guide to Instagram event marketing from Eventbrite:
–Don't frustrate your Instagram audience with a website that's hard to view and use on a small screen.
–Make sure your website displays well and can be navigated without a keyboard, mouse or trackpad.
–Don't make attendees pinch and zoom to buy a ticket on your site, or scroll sideways to see all the fields in a form.
–Use a ticketing partner with a responsive site built to make it as easy as possible for Instagram users to buy.
To do: Fill out the form and grab your free "2018 Guide to Instagram for Event Marketing."
#Instagram #EventPromotion
3. How to Write an Op-ed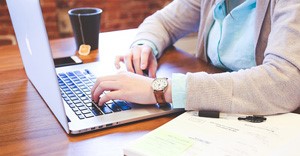 Even though newspapers are marching to their graves, it isn't too late to write an op-ed on a topic in the news.
Op-eds appear opposite the editorial page. The best ones state a strong opinion, preferably on a controversial issue.
Authors can write op-eds on topics that tie into their books. Speakers can write op-eds on issues related to their areas of expertise. Consultants can write them on industry trends they're seeing.
To do: Check out Sandra Beckwith's excellent step-by-step directions on "How to write an op-ed column or essay."
4. Hound Video of the Week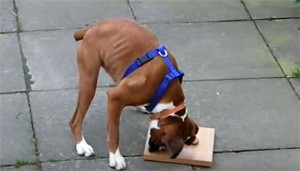 Who needs expensive dog toys? Give 'em a thick piece of wood, 12 by 12 inches, and you've made their day.