Issue #1176 Nov. 25, 2017
Publisher: Joan Stewart
"Tips, Tricks and Tools for Free Publicity"
In This Issue
10 Ways Your Website Hurts Publicity
Skip the Emojis when Pitching
Stay Tuned for Cyber Monday
Hound Video of the Week
This Weekend in the Hound House:

I'm getting super-excited about my plans to experience Camino de Santiago with my good friend and assistant, Christine Buffaloe, in the autumn of 2019. It's a 500-mile pilgrimage across northern Spain, on foot, with walking sticks. When Chris was here last weekend, we watched the movie "The Way" with Martin Sheen, about this trek-of-a-lifetime. We'll walk about 18 miles a day over 30 days and end at the Santiago de Compostela Cathedral, the sacred monument housing the earthly remains of St. James the Greater, who brought Christianity to Spain.
1. 10 Ways Your Website Hurts Publicity

Look no further than your website for one of the biggest mistakes that could derail your publicity efforts.
Within five seconds of arriving, do visitors (including journalists), know exactly what you do? If not, confused visitors usually do one thing. They leave.
On my homepage, it says, "If you need free publicity for a product, service, cause or issue, you're in the right place."
My author client, Dr. Kevin Haselhorst, is an expert in palliative care, a difficult topic to explain quickly. The headline on his homepage says: "I help caregivers, patients and their doctors understand how palliative care supports dying with dignity."
Next to the headline, visitors see a smiling Dr. H in his white lab coat, with a stethoscope draped around his neck. Regardless of what you do or sell, lack of a photo showing you smiling can also send visitors fleeing.
To do: Read my article, "Top 10 Ways Your Website Leaves Readers, and Leads, in the Dust."  Even though it's written for authors, some of the mistakes apply to other sites too.
#AuthorWebsites #WebsiteMistakes
2. Skip the Emojis When Pitching

Emojis are so prevalent these days, that you probably don't think twice before clicking on one when texting or sharing content on social media.
Not so fast if you're pitching a journalist.
Results of a survey taken several months ago by Much Rack show more than 7 out of 10 journalists don't like pitches with emojis. I'm guessing that that's because emojis are too personal. Journalists don't like being viewed as your friend.
To do: Learn which social network journalists use the most and other results in Muck Rack's report on "How journalists are using social media" which you can download here. 
#JournalistSurvey #MuckRack
3. Stay Tuned for Cyber Monday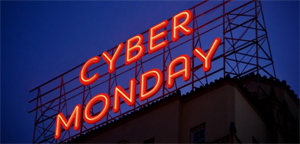 If you've been waiting for a special treat at The Publicity Hound's store, this is it.
Look for the email reminder fist thing Monday morning to celebrate Cyber Monday. Select from my super-popular special reports or my in-depth 90-minute videos on a variety of topics, and slash the price in half. This is a one-day-only sale you won't wants to miss.
Check details on Monday.
4. Hound Video of the Week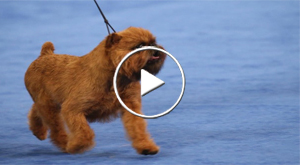 A Brussels Griffon named Newton wins Best in Show at this year's National Dog Show in Oaks, Pa. The competition was broadcast on Thanksgiving.here's what a talking dog dinner party looks like.