Issue #1077 Nov. 29, 2016
Publisher: Joan Stewart
"Tips, Tricks and Tools for Free Publicity"
In This Issue
10 Pitching Mistakes
Sell Books to Independent Bookstores
Offer a "Best of" Gift
Hound Video of the Week
This Week in the Hound House:

I hated having to drive home yesterday from Ohio, where I spent 10 days with my family. We sang Happy First Birthday to the twins. I took my sisters to see "Sully," and I walked nine out of 10 days for at least an hour. Despite my best efforts, I don't dare step onto the scale.
1. 10 Pitching Mistakes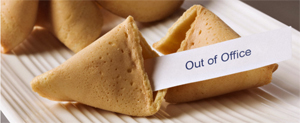 You email a pitch to a journalist, and she loves the idea and replies immediately that she's interested.
But you forgot to turn off the auto-response message on your email when you returned from vacation. Within seconds after responding to you, she receives an email that says you're out of the office. She concludes that the story is way too much trouble and moves on.
It's an innocent mistake but it shouldn't happen, especially now that it's easier than ever to check email while you're away.
That's one of 10 pitching mistakes that drive the media bonkers. Austin Cross, a Los Angeles radio producer, lists nine other pitching mistakes made by professional PR people.
To do: Read "The 10 cats who are tired of getting bad pitches." 
#pitchingmistakes #pitchingthemedia
2. Sell Books to Independent Bookstores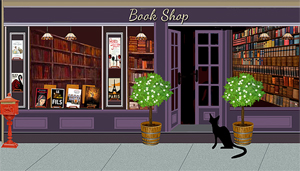 Independent bookstores are among the very best places for indie authors to sell their books.
Many of these stores have fiercely loyal customers. And unlike the big chains, some stores are willing to give your book a "test run" to see if it sells.
But not every book is right for every indie bookstore.
Join me from 4 to 5:30 p.m. Eastern Time on Wednesday, Nov. 30, when I host Amy Collins and Daniel Hall who will train you for free on "How Indie Authors & Publishers Can Sell Tons of Books To Independent Book Stores."
They will give you an overview of the kinds of books independent book and gift stores want to see.
You'll learn what kinds of books they buy and when they buy them. You'll understand how to know if your book belongs in a certain store and if there's room on the store's shelves for it.
Daniel and Amy will also show you a step-by-step example of the first email to send a buyer to get the ball rolling, and what to do if year hear "no."
To do: Register for "How Indie Authors & Publishers Can Sell Tons of Books to Independent Bookstores."
#indiebookstores #bookmarketing #booksales
3. Offer a "Best of" Gift
This week, I'm compiling the two dozen best email tips from this year and offering it as a free ebook just before Christmas.
I'll encourage you to regift it to your followers too.
I don't force people to give me their names and email addresses to access the book because it has lots of links within it that lead to pages at my website where I sell products and services. And I want to get the ebook into the hands of as many people as possible.
You can do this, too. What top-quality content have you created this year that you can give away during the holidays as a thank you to your friends, followers and fans and also to promote your business?
To do: Review content you've shared in your email newsletter, at your blog, in Facebook Notes, on LinkedIn Pulse and elsewhere. Here's how I promoted The Best of The Publicity Hound's Tips of the Week of 2015.
#contentcreation #freeebook #publictytips
4. Hound Video of the Week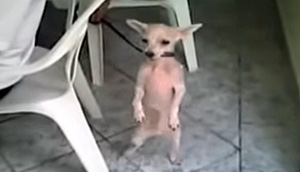 So you think you can dance while your short leash is tied to the leg of a chair? "Si," says this Chihuahua.