Issue #993 Feb. 9, 2016
Publisher: Joan Stewart
"Tips, Tricks and Tools for Free Publicity"
In This Issue
10 Magic Phrases the Media Love
Twitter, Facebook, Instagram Hashtags
How to Newsjack
Hound Video of the Week
This Week in the Hound House:

Did you ever taste a dog treat before giving it to your dog? Bogie got a bag of Smart Cookie Dog Treats for Christmas. The label says: ground chicken, green beans, rice flour, peanut butter, organic ground flax seed, molasses, organic blueberries and sea salt. It even says, "Try one yourself!" So I did. Chewy, but not nearly as tasty as those mammoth Snyder's pretzels I love.
1. 10 Magic Phrases the Media Love
When I worked as a newspaper reporter, I loved it when sources asked, "How can I help you?"
Problem was, almost no one asked that question. They were too busy pitching or talking about themselves.
Questions like "How can I help you?" and "Do you need other sources?" show you care.
They also lead to valuable information that helps build the relationship. And you might be surprised at what you hear.
"Is it OK if I call you at home if I'm on deadline and need help understanding a topic in your industry?" a reporter might ask.
Your answer should be an enthusiastic, "Yes! Let me give you my home and mobile phone numbers."
I've compiled a list of other phrases. You can find them all, and learn why they're so valuable, when you read Media Interview Tips & Training: 10 Magic Phrases They Love.
To do: Get into the habit of adding these phrases to your conversations with journalists, influencers and even social media contacts.
2. Twitter, Facebook, Instagram Hashtags

Hashtags help people find your valuable content.
A hashtag is a keyword phrase, spelled out without spaces, with the pound sign (#) in front of it, like this: #publicitytips.
Hashtags tie public conversations from all over the Internet into a single stream.
If you're already using hashtags, good for you! But did you know that hashtags are used different ways on Twitter, Facebook and Instagram? On Facebook, for example, if you use a hashtag on content you want many people to find, you must make your post public.
HubSpot published a helpful tutorial this week, with lots of screenshots, that walks you step-by-step through the process of using hashtags on each of those social media sites.
To do: Start using hashtags not only to share your content but to find influencers, people in your target market, and others who are discussing your topic.
3. How to Newsjack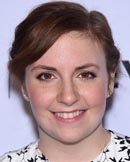 One of the best ways to get national publicity is by newsjacking, a term invented by PR genius David Meerman Scott. That means you tie your expertise into a hot topic that's already in the news.
For example, Lena Dunham announced today she's taking time off from her duties as creator and star of her HBO show, Girls, because she suffers from endometriosis, a chronic condition that affects about 1 in 10 women's reproductive health. If you're an expert on this topic, start pitching! Mention Lena Dunham and use the statistic you see here.
Steve Harrison is offering a free webinar at 2 and 7 p.m. Eastern on Thursday, Feb. 11, on other ways to get into top-tier media. He'll share "7 Secret Strategies for Landing Your First (or Next) National Media Appearance."
To do: Sign up for a free seat on one of the Thursday calls which I'm promoting as an affiliate.
4. Hound Video of the Week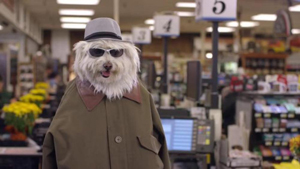 In this commercial from Sunday's Super Bowl, three conniving dogs finally find a way to sneak inside the supermarket and buy Doritos. Two paws up, way up, for this one, especially the ending.