Issue #1265 Oct. 9, 2018
Publisher: Joan Stewart
"Tips, Tricks and Tools for Free Publicity"
In This Issue
Google Will Kill Off Google+
Free Database of Book Bloggers
Hot Publicity Topics for October
Hound Video of the Week
This Week in the Hound House:

I'm scheduled for first-time-ever jury duty all this week at the county Justice Center. But trials yesterday and today have been canceled. I hope I can serve at least one day to see how the process works. Meanwhile, I'm looking forward to Friday when the Milwaukee Brewers take on the Los Angeles Dodgers in Game 1 for the National League Championship. Time to dig out my Brew Crew T-shirts.
1. Google Will Kill Off Google+

For months, we've read stories about how Google+ has become a social media ghost town.
The tech giant announced yesterday it will close down Google+ in August next year. The news broke minutes after the Wall Street Journal reported that in 2015, Google exposed the private data of hundreds of thousands of Google+ users, patched it in March this year, and then chose not to disclose the security breach to the public.
Google claims it found no evidence that its users' personal information was leaked.
What does this mean to you if you're on Google+? You still have 10 months to download your data before it disappears.
If you've created original content for Google+, consider compiling and updating it, by topic, into one or more ebooks that you can sell on Amazon and at your website, or as a lead magnet for people who opt into your email list. To simply republish it, as is, at your blog won't give you an advantage in terms of search because the content was published first on Google+. To use it at your blog, rewrite it.
To do: See Google's instructions on how to download your Google+ data. Stay tuned for more tips here on how to use all that Google+ content. Do you have other ideas on how to use your content? Reply and let me know.
#Google+ #GooglePlus
2. Free Database of Book Bloggers

If you're planning a book launch or trying to promote a book you've already published, you should be contacting book review bloggers.
I recommend starting with a Google search like this one: "best blogs for mystery book review." It will lead you to sites like "Top 100 Mystery Book Blogs and Websites For Mystery Readers & Authors." 
Here's another way to find them. Go to The Book Blogger List, a database of more than 3,000 book bloggers, searchable by genre. Each listing includes a link to the blog. Bloggers can be listed in multiple genres, and their names appear in this database only if they have asked to be included.
To do: Go here and read more about how authors can use this site and how to be included if you're a blogger who reviews books.
#BookReviews #BookBloggers
3. Hot Publicity Topics for October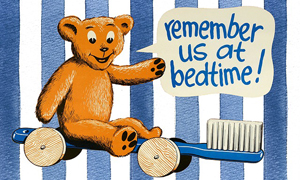 This is the month to pitch if you're an expert in dental hygiene, financial planning, cybersecurity, apples, bullying, ADHD, positive attitudes and emotional wellness, and LGBT. Publicity expert Wayne Kelly says those topics have special days or weeks set aside this month to draw raise awareness and to promote them.
My tip: Your chances for publicity skyrocket if you're an expert in workplace politics. That's because the deep divide over the appointment of U.S. Supreme Court Justice Brett Kavanaugh, and the mid-term elections in less than a month, will keep this story in the news well past the new year.
Should corporate managers do anything to keep discourage political conversations at the office? Business coaches, should business owners use their personal social media accounts to broadcast their political views? I know a business owner who pulled more than $2,000 worth of business from another small business owner who took a strong stand on the Kavanaugh appointment on her Facebook profile.
To do: Read about the other topics that Wayne says are ripe for pitching this month in his articles "Hot Media Topics October 2018" and "Top 10 Media Topics for October." 
#Bullying #DentalHygiene
5. Hound Video of the Week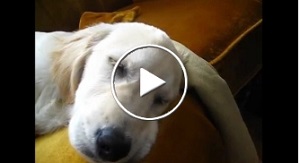 Even when he's sleeping, Max the Golden Retriever feels the need to sing! Watch as he gets into the music while his owner plays the harmonica.