Issue #1222 May 12, 2018
Publisher: Joan Stewart
"Tips, Tricks and Tools for Free Publicity"
In This Issue
How to Make a Longer LinkedIn Headline
Get Your First 50 Email Subscribers
Authors, Know Your Genre
Hound Video of the Week
This Weekend in the Hound House:

I'll be back at Costco looking for these recommendations from my Publicity Hounds. Sonia Koetting says the bottled CheriBundi tart cherry juice is "pure tart cherry pucker joy." Jody Costello and her tamale-snob friend both love the tamales. Meryl K. Evans recommends the Quest protein bars. Kathleen Watson is addicted to the cheddar and caramel popcorn mix. Me too. Someone had this at my Garden Club meeting a few months ago and I camped out all evening in front of the sweet and salty bowl.
1. How to Write a Longer LinkedIn Headline
If you struggle trying to explain your expertise in the 120 characters LinkedIn allows for your headline, the short description that appears under your photo, I've discovered a terrific hack that will let you write a headline that's 100 characters longer.
Edit your headline on a mobile device using the LinkedIn app. This is a new feature that will display your new headline on all devices. But any time you want to edit it and take advantage of the longer length, you must edit it on the app. I'm hoping that eventually, Linked in will offer this on the desktop version too.
Here are quick step-by-step instructions:
Download the LinkedIn app from the App Store.
Log in.
Click your photo at the top of your LinkedIn homepage.
On the right side of the screen, click on the pencil.
Copy what's there and delete it and rewrite the headline.
Click Save and double-check it on your mobile and desktop devices.
To do: I created two "before and after" screenshots to show you how I lengthened my own LinkedIn headline. See "Make Your LinkedIn Headline Longer Using the LinkedIn App" at my blog. A big thanks to Publicity Hound Debbie Wemyss of DW Consulting Solutions LLC for this tip.
2. Get Your First 50 Email Subscribers
While consulting with an author client who bought a one-hour Rent My Brain session this week, I recommended she start building an email list, one of the best ways to share valuable content and build trust with her followers before she launches her book.
"How do I start building an email list?" she asked.
Easy, I said. Reach out to the people who already know you and ask them if they want to be added to your list.
A few hours later, I saw an excellent article written by Liz Willits from AWeber, the email management program I've been using for many years. It explains how to do this without being obnoxious. You'll love the step-by-step directions, which you can follow regardless of which email program you're using.
To do: See "How to Get 50 New Subscribers in 30 Days or Less." If you want more tips on how to build and use an email list, see my free video training "How to use Email to Attract Fans, Create SuperFans & Sell More Books."
#EmailMarketing #EmailTips
3. Authors, Know Your Genre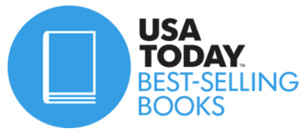 If you're pitching your book to an agent, publisher, editor or journalist, it isn't enough to know a lot about your book.
You must also know about the strong sellers in your genre. That means doing competitive intelligence on the most successful books and authors.
Publishing expert Amy Collins recommends you start your research using two tools.
The first is the USA TODAY Bestseller List which shows books that are selling well in stores everywhere and online. The second is Amazon.com. Click on your category and you can see which are the bestsellers, award winners, editor's choices and more.
I recommending going a few steps further and Googling to see which publicity outlets have featured the best-selling authors in your genre. Follow these authors on social media and pay attention to the types of content they're sharing and the types of followers they have. Connect with their followers.
To do: Read Amy's step-by-step tips in her article "Book Promotion: Do This, Not That." 
#BookMarketing #BookPublicity
4. Hound Video of the Week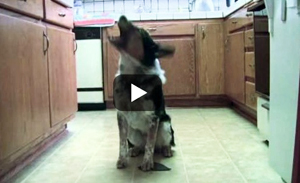 Thanks to Publicity Hound Tracey Bennett for this video of Just Jumpy, the dog that does lots of tricks and knows lots of ways to jump.