Press Release Tip 50
Use long headlines
The first tip in this module for authors and publishers will help your release command attention quickly in a noisy marketplace. When authors write press releases for a book launch, too many of them make the mistake of never explaining in the headline what the book is about.
The long headline on Judith Marshall's press release below tells readers what they need to know to decide whether to keep reading. It mentions that the book, "Husbands May Come and Go, But Friends Are Forever," won a book award. It pinpoints the target market. And even though the book is fiction, the headline explains the problem/solution angle.
Judith's publisher wrote this press release which was distributed to more than 1,850 media outlets and generated several publicity opportunities. Three months later, after the initial attention faded, Judith uploaded it to the free PR.com press release distribution site. It caught the attention of a Hollywood producer who ended up acquiring the movie rights and hiring a screenwriter. The script never made it to the silver screen because at the time, Judith said, Hollywood was afraid that this kind of movie wouldn't make much money. 
Judith's story, which she detailed in a guest post at Sandra Beckwith's blog, changed my mind about whether free press release distribution sites are worth it. More about these sites in Module 11.
Here's the release:
Kelso Books
FOR IMMEDIATE RELEASE
Timely, Award-Winning Novel Offers Women of All Ages Much-Needed
Perspective on Reaching Out for Help in the Face of Life-Changing Events,
Including Grief, Job Loss, and Breast Cancer
"I thought many times how much readers of The Ya-Ya Sisterhood would laugh and identify with this great group of friends." — Patricia Holt, former book critic for the San Francisco Chronicle
Author Judith Marshall has written an ambitious novel in which one of the most entrenched problems of modern-day womanhood is explored – our rigid clinging to control over our personal and professional lives and our reluctance to reach out for help when we most need it. Husbands May Come and Go but Friends Are Forever introduces readers to the unforgettable character of Elizabeth (Liz) Reilly-Hayden.
Liz, about to turn sixty, has a safe and predictable life planned out: a long-term significant other, a hard-earned executive position at a hi-tech firm, and a quintet of women whose decades-long friendship has carried them through multiple marriages, divorces, teenagers, and menopause.
Her life comes apart when Liz finds herself a victim of downsizing at her company, her sweetheart moves across the country for a job promotion, and she learns that Karen, her best friend and confidant, has been killed in a suspicious motorcycle accident. The group of lifelong pals gathers at Lake Tahoe to attend to the funeral arrangements of their beloved friend and tries to unravel the mystery of her death. Through their shared tragedy, Liz learns how disappointment and grief can bloom into healing and hope. Hilarious moments vie with heartbreaking ones in this memorable novel that celebrates fresh hopes, second chances, and the anything-but-simple art of relationships.
Awarded the Jack London prize by the California Writers Club, Husbands May Come and Go but Friends Are Forever is available online at www.amazon.com in both paperback and as a Kindle download. It will also available at bookstores via Ingram and Baker and Taylor and listed with Abebooks and Alibris. For more information or to request an interview, contact the author at www.judithmarshall.net.
# # #
Husbands May Come and Go but Friends Are Forever by Judith Marshall; Fiction ISBN: 0-9825046-0-8 ISBN 13: 9780982504604
Opportunity #50 to write a press release: A newsletter you're starting
If you're starting a print or online newsletter, write a press release. Be sure to list all the ways readers will benefit when they subscribe. That's what I did on this page that explains why people should subscribe to my weekly email tips, "The Publicity Hound's Tips of the Week."
Next: Explain why you wrote the book.
Need More Help Launching a Book?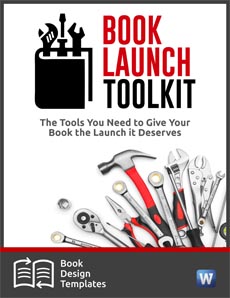 If you'll be launching a book but you're not sure how, Kim Grabas has created the perfect tool that will walk you step-by-step through the entire process. "The Book Launch Toolkit" includes:
A 103-page guidebook that provides a platform-building strategy
20 tools and techniques you can use in your own book launch.
7 templates and 5 cheat sheets to get your launch organized and on-track.