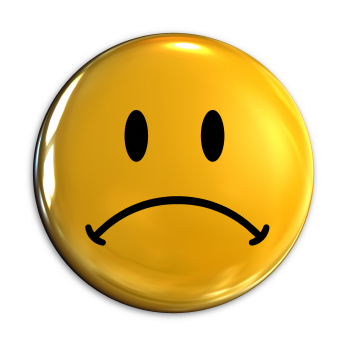 Maybe it's just me, a grumpy former newspaper writing coach.
But I fear our love affair with Twitter, text messaging and even those ubiquitous emoticons is poisoning the English language. Mari Smith's Twitter Lingo Demysified includes a list of the most popular terms that many active Twitterers use in everyday tweets, to help them keep their posts within the 140-character limit.
Even if you don't tweet, you're certainly familiar with these:
OMG = Oh my God/gosh
4U = for you
b/c = because
Thx = thanks
BTW = by the way
I plead guilty to using those abbreviations not only in my tweets, but in emails, too. Somebody, slap me!
They're also showing up all over the Internet—in comments at blogs, on classified ads on Craigslist, and on people's Facebook walls.
That's not the worst of it. An article in the Wall Street Journal said hiring managers are seeing a frightening number of too-casual job-hunters, mostly college graduates and recent grads, writing email messages such as thank-you notes "that contain shorthand language and decorative symbols, while others are sending hasty and poorly thought-out messages to and from mobile devices."
Recruiters say that will immediately kill your chances to be hired because they hint at immaturity and questionable judgment. The Chicago Tribune reports that those same abbreviations are even showing up in college essays and term papers.
Yesterday, on Day One of the Social Media Summit in Chicago, sponsored by Ragan Communications, I attended an excellent break-out session on writing for the web and print. Jim Ylisela, a longtime writing instructor, demonstrated how words matter, whether we're reading a magazine, skimming a website or blog, listening to a podcast or watching a video.
After his session, I told him my concerns about the dangers of Twitter-speak and text-speak and asked him to share his thoughts. That's one of the reasons, he said, companies are hungry for writing classes for their employees, particularly younger hires.
If you tweet, do you find Twitter lingo and text-speak accidentally slipping into other things you write?
Do you get annoyed like I do when you read tweets that are so jam-packed with Twitter shorthand that they resemble Chinese hieroglyphics, and you have to read them three times before you finally figure out what the writer is trying to say? Or do you simply give up and move on?
Doesn't this sort of defeat the whole purpose of using Twitter to amass an army of followers who can hardly wait to see what we have to say?