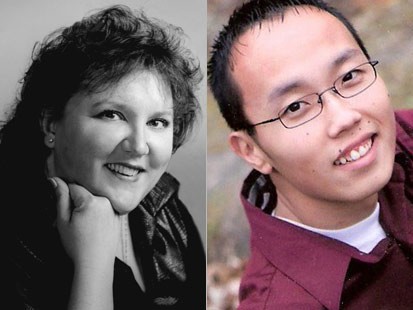 Thanks to Publicity Hound Bryan Todd of Lincoln, Nebraska for tipping me off to this fun story.
Buying newspaper classified ads is an expensive way to spread the word about whatever you're promoting. But guess who reads the classifieds?
Reporters—lots of them. That's where they find the low-hanging fruit in the form of clever, funny or unusual ads. With one or two phone calls, they can turn that ad into a free article.
That's what happened to Jane Hambleton, a disc jockey in Fort Dodge, Iowa. Last month, she found a booze bottle under the front seat of her 19-year-old son's OLDS 1999 Intrigue.
She and her husband set two rules when they bought the car at Thanksgiving: No booze, and always keep the car locked.
And what good are rules if you don't enforce them? She called The Des Moines Register's classified advertising department and bought this ad:
"Totally uncool parents who obviously don't love teenage son, selling his car. Only driven for 3 weeks before snoopy mom who needs to get a life found booze under front seat. $3,700/offer. Call meanest mom on the planet."
After the ad appeared, two things happened:
More than 70 people called her, including emergency room technicians, nurses, school counselors and a Georgia man, who wanted to congratulate her.
A reporter from the Des Moines Register saw the ad and called her for an interview for this article.
"The ad cost a fortune, but you know what?" She told the newspaper. "I'm telling people what happened here. I'm not just going to put the car for resale when there's nothing wrong with it, except the driver made a dumb decision. It's overwhelming, the number of calls I've gotten from people saying, 'Thank you, it's nice to see a responsible parent.' So far, there are no calls from anyone saying, 'You're really strict. You're real overboard, lady.' "
The lesson for Publicity Hounds?
Don't rule out the classifieds as a place to spread the word about what you're promoting. But take the time to write the ad so it catches attention.
If you don't want to spend a fortune on an ad, hop on over to Craigslist  and find the list for the city closest to where you live. Post a free ad, and then see what happens. Reporters, by the way, LOVE to lurk at Craigslist where they find story ideas galore.
See my article "Craigslist: A Powerful Publicity Tool."