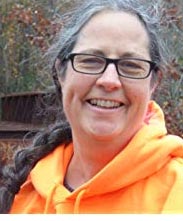 This guest post was written by Marjorie Turner Hollman, an indie author, freelancer, personal historian and longtime Publicity Hound who loves the outdoors.
L.L. Bean came calling the other day.
Not to my door with one of those glossy catalogs. But by email.
An employee at an L.L. Bean store north of Boston, asked if I'd be willing to offer a workshop for their customers on easy walks. When L.L. Bean wants you to do something, you first say "yes!" and discuss the details later.
How did they find me?
On the web. When you search for "easy walks" you might come across my website. If you search for "easy walks in Massachusetts", you almost certainly will find me.
Here's the story of how one simple online search by a major retailer turned into a valuable partnership between L.L. Bean and me, an indie author.
It's important that I take you back to the beginning and show you what happened along the way. It will help you understand that if you publish your own book and market it with passion and energy, you stand as much chance of partnering with a big retail brand as a best-selling author does.
It Started with the Local Monthly Paper
In 2011, I began writing a series of articles for The Bellingham Bulletin, featuring outdoor places to walk near my home in south-central Massachusetts. The newspaper gave me permission to archive them at my website. That turned into a series of three hyper-local, town-by-town, self-published books on finding easy walks in Massachusetts.
I never intended to write walking books.
In fact, in 1993 I found myself unable to walk due to a serious neurological issue. But as I started this unexpected journey, I slowly healed and, step by step, found my way back into the functioning world. 
I regained strength and improved my balance by walking next to the lake near my home, an important part of my healing.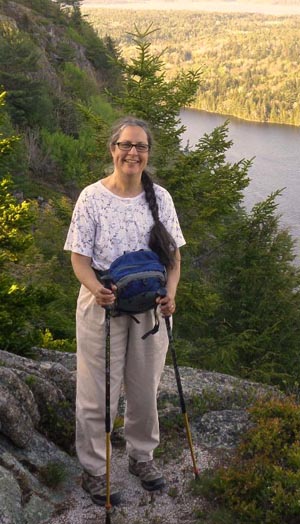 When I met the man who is now my husband, he urged me to take on bigger walking challenges. He encouraged me to use walking sticks like the ones shown here. These aids, also referred to as hiking poles or trekking poles, gave me more independence, and made me safer on the somewhat more challenging trails we explored together.
When we married, he wanted to find trails near our home. Later, we wanted to find easy walks wherever we went.
After I started publishing the newspaper articles to my blog, people started visiting almost daily. They were drawn mostly by one specific article. When they searched online for "where's Joe's Rock?" they landed on a post I had written about it. Joe's Rock is in Wrentham, Mass., and is one of the few places in this area that offers an excellent view. 
After the 500th hit on this one article, it finally dawned on me that people needed more information about outdoor spaces in our area of the state. Could I find enough other places nearby to write a book—places that were open to the public, walkable and with something of interest along the way? Many other places, I learned, fit this description.
Perfect timing for this project because I was mostly healed and still regaining my strength.
From a Blog to a Book  
I already knew how to create self-published books because of my work as a personal historian, helping people with their own self-published books of their family stories. Without realizing it, that gave me the skills I needed to begin writing a viable walking book series.
The skill I didn't have was knowing how to publicize my books. At some point, I found Joan Stewart and "The Publicity Hound" blog. I've also followed the succinct advice she gives in her weekly email tips, The Publicity Hound's Tips of the Week.
Her tips helped me examine my website, my email signature, how I respond to opportunities, how I approach journalists, and other marketing tactics. I've also followed other blogs, especially Joel Friedlander's blog, The Book Designer, focused on self-publishing. But Joan's email tips have been my go-to, "pay attention every week source" for solid, actionable ideas.
The Value of a Facebook Page for Books 
One piece of advice I received after I published my first walking book, Easy Walks in Massachusetts, was to create a Facebook page. I had emailed AARP to ask if they were interested in helping publicize my books. I got no direct help from them. But creating a Facebook page for my books has resulted in several amazing connections.
My book page, Easy Walks in Massachusetts, has 1,200 followers. My Group page–Easy Walks Massachusetts, RI and nearby—has 400 members. Both have  opened doors to new friendships and led to partnerships with local groups. Facebook is a place where I wrote about my travels as I continued to write my second book, More Easy Walks in Massachusetts, and the third book, Easy Walks and Paddles in the Ten Mile River Watershed.
On Facebook, I found a group that wanted its own Easy Walks book for the towns in their watershed area in Massachusetts and Rhode Island. Would I help them create it? Of course! We even applied for and received grants from several local cultural councils to help cover their costs.
Other connections I've made:
Visited local libraries to speak and share slides about trails, and sell books.
Spoken to professional and community groups and sell books.
Partnered with conservation groups as a volunteer. I've blogged about their outdoor events, and they have used my posts for documentation when they apply for nonprofit funding. They share my posts on social media, resulting in more traffic for my website.
Co-hosted workshops with the National Park Service.
In 2017 and 2019, partnered with The Massachusetts Walking Tour, a group of musicians who walk from town to town every June to give concerts featuring their acoustic coffee house style folk and bluegrass music.
It's been a strange and wonderful trip, indeed!
The Rest of the L.L. Bean Story
When I spoke with an employee from L.L. Bean about my workshop, I wasn't sure what she had in mind.
Typically, I stay close to home for my presentations, and I wasn't familiar with the area where her store is located in Burlington, Mass., north of Boston. But by the end of our conversation, we agreed on a topic: "Finding Easy Walks Wherever You Are."
I started creating a handout, chose slides from our many travels, and looked forward to sharing what I had learned.
After several conversations about the workshop,  I emailed my contact to ask if she could introduce me to the employees at an L.L. Bean store much closer to my home in Bellingham, south of Boston, where the hyper-local trail books would be of more interest.
After one week and seeing no reply, I emailed again with the subject line, "Could you introduce me to your colleagues at the L.L. Bean store closer to me?"
She responded quickly.
Turns out she had seen my note, had mentioned me to her colleague, then got busy. She sent a quick introductory email to someone whose store is in Mansfield, south of Boston and within 15 miles of my home. Soon, I was on the phone making plans for multiple events at that second store.
I brought to my workshop in Burlington a thumb drive filled with photos taken on the many trails I have traveled on, from nearby trails close to Burlington, where the workshop took place, to trails much farther afield. The hour-long session took place next to one of the main doorways to the store, in full view of customers who entered.
I brought my walking sticks as props and demonstrated how to use them. I invited the store to bring other items L.L. Bean sold such as other types of walking sticks, head lamps, fanny packs and water bottles that would make walking easier and safer.    
My first workshop pulled only five people, including two store employees. But they still paid me a small speaking fee and were pleased. The results of the relationship have already been so valuable for me.
How the L.L. Bean Partnership Expanded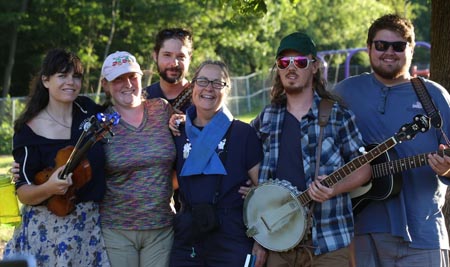 Local residents who had known what I'd been doing with my trail books suddenly sat up and noticed. The association with L.L. Bean had boosted my credibility. I was still doing the same marketing tactics. But now that I had the backing of the giant outdoor recreation retailer, lots of people shared my content on Facebook.
When my contact at the Mansfield store heard about what I was doing, he agreed to host a book signing with me about a month from now. He even agreed to bring in Massachusetts Walking Tour, to perform. All of us—L.L. Bean, the musicians and me—will be publicizing it. The touring musicians are using my three trail books to plan their two-week walking route.
After the book signing, the L.L. Bean store in Mansfield will continue to stock and sell my entire series.
How to Work with a Corporate Partner
Here are nine things I learned after working with a big brand:
Don't pester your contact by email or phone. Ask how they prefer to be contacted and exactly what they need.
Save the email threads in an easy-to-find location.
Write specific subject lines so they don't have to guess what you want.
Always respect their time.
Never assume your project is their highest priority—or any priority.
Before an event, confirm the details.
Never expect your partner to do all the heavy lifting. It isn't a free ride. Expect to do far more work than they will in exchange for the right to be associated with their well-respected name.
Share their social media posts when appropriate. My first L.L. Bean contact had already noticed when I shared her posts on my Easy Walks Facebook page. And she was impressed by how many "shares" I had gotten when I created an event for the workshop at their store. In other words, I did most of the publicity.
Don't ask your local contacts for a favor if their bosses up the corporate ladder have already said no. For example, I had hoped that my book signing could also be a CD signing for the musicians. The corporate managers nixed that idea. Still, the event created fabulous publicity for the musicians and for me. L.L. Bean was thrilled.
Corporate Partnerships Help Sell Books
Since 2014 when I published my first book, I've sold at least 2,000 books in the three-part series, mostly because of my tireless and persistent marketing. I keep remembering what The Publicity Hound says: "How long do you have to market your books? Only for as long as you want to sell them."
What began as a column for my local monthly newspaper, then a blog, then a book, then two more books, then a workshop, then a book signing, has the potential to reach far beyond the 37 Massachusetts towns in the walking series. The title of the fourth book I'm writing now parrots the name of the L.L. Bean workshop: "Finding Easy Walks Wherever You Go." Joan suggested I change the title to "How to Find Easy Walks Wherever You Go" so it's optimized for voice search.
My best advice? Have self-confidence, especially if you're an indie author who has been rejected by publishers, journalists, reviewers, bookstores and others.
I knew a lot more than I give myself credit for. And by simply listening, I heard what L.L. Bean told me they needed. The workshop was their idea, not mine.  And remember, they found me. I didn't pursue them.
Don't be afraid to say yes to a request that you think might be a good fit. Be willing to work out the details later. Who knows? A big brand that needs you might be right around the corner.
Marjorie Turner Hollman is a personal historian who loves the outdoors, and has completed three guides to Easy Walking trails in Massachusetts. With limited mobility, she uses hiking sticks. A freelance writer for 20+ years, she has been published in local, regional and national publications. You can find her walking along Silver Lake near her home or near the banks of the Blackstone River. If it's warmer, look for her on the back of her adaptive tandem bike, sailing down one of the many rail trails throughout New England while her husband provides the balance and steering, and the muscle to load the bike in and out of their truck.