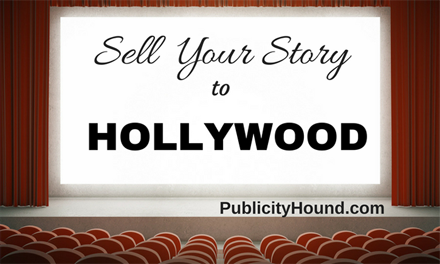 "Game of Thrones"
"Orange is the New Black"
"House of Cards"
"Friday Night Lights"
"Call the Midwife"
Each is a top TV show based on a book.
Could the title of your book eventually be among them?
Find out tomorrow—Thursday, March 16, 2017—when Daniel Hall introduces you to Hollywood producer Ken Atchity who has made hundreds of film and television deals for storytellers who want their books featured on the big or small screen.
Their webinar at 4 p.m. Eastern on "How to Sell Your Story to Hollywood for Big Bucks" will explain why story editors are hungry for compelling stories that they can turn into movies and TV shows. You'll hear several reasons why they reject thousands of titles that are missing key ingredients. ("I can't relate to anyone in the book.") You'll learn how to sidestep those problems and give your book a fighting chance.
Register for the free call here. 
UPDATE:  Watch the replay here and take advantage of the special offer for in-depth training before midnight Pacific Time on Monday, March 20
You'll also learn will learn:
Why today it's easier than ever to sell your story to Hollywood…but it must contain certain elements that most authors are oblivious to.
The counter-intuitive path from taking an idea to a book to a New York Times bestseller to a sold story in Hollywood production.
Why so many novelists fail to ever sell one of their books to Hollywood and how you can avoid their mistakes.
How to master produce the key document that actually sells a story to Hollywood (hint: it's not a book).
The "tune up" most stories need before they will make it to the silver screen.
If you've ever dreamed of seeing your story on the big (or small) screen, this is a must-attend event. If the fiction or nonfiction book you're writing, or the one you've already published, would make a great movie or TV show, don't miss this training.
Best Books Made into Movies
These best-selling books, and many more, have made it onto the silver screen:
"The Da Vinci Code"
"The Devil Wears Prada"
"The Hunger Games"
"The Help"
"Water for Elephants"
"Life of Pi"
"The Girl with the Dragon Tattoo"
"The Great Gatsby"
Could your book or story be a candidate for a movie? Don't miss tomorrow's training. Register here.
About Hollywood Producer Ken Atchity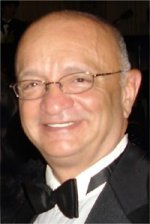 With nearly 50 years experience in the publishing world, and 25 years in entertainment, Ken Atchity is a self-defined "story merchant" — writer, producer, career coach, teacher and literary manager, responsible for launching dozens of books and films. His life's passion is finding great storytellers and turning them into bestselling authors and screenwriters.
Ken has produced over 30 films, including "Angels in the Snow" (Kristy Swanson), "Hysteria" (Maggie Gyllenhaal), "Expatriate" (Aaron Eckhart), the Emmy-nominated "The Kennedy Detail" (Discovery), "The Lost Valentine" (Betty White, Hallmark Hall of Fame), "Joe Somebody" (Tim Allen, Fox), "Life or Something Like It" (Angelina Jolie, Fox), "The Amityville Horror" (NBC), "Shadow of Obsession" (NBC), "The Madam's Family" (Ellen Burstyn, CBS), "Gospel Hill" (Danny Glover, Fox), and "14 Days with Alzheimer's" (with Story Merchant client Lisa Cerasoli).
Based on his own teaching and writing experience, Ken has successfully built bestselling careers for novelists, nonfiction writers and screenwriters from the ground up.
Clients include best-sellers Steve Alten, Jerry Blaine and Lisa McCubbin, Royce Buckingham, Alaya Johnson, Clint Hill, John Scott Shepherd, Noire, Shirley Palmer, Dennis Palumbo, James Michael Pratt, Larry Thompson, Tracy Price-Thompson, Ripley's Believe-It-Or-Not!, Cheryl Saban, Governor Jesse Ventura, Dacre Stoker, Clint Hill, Jerry Blaine and Lisa McCubbin.