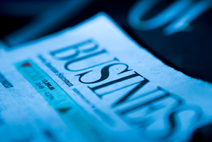 Joel Kweskin of Charlotte, NC, asks this week's Help This Hound question:
"What should I do when I send out press releases to, among others, the local newspaper and they simply don't publish them? I'm talking legitimate and even entertaining news items.
"Do you just keep throwing the proverbial stuff against the wall until something sticks?  Or, is there a tactic for following up to better give the release a chance to be picked up?"
The Publicity Hound says:
This is a great question, and one that's perplexed many Hounds. If journalists are consistently ignoring your releases, you need to solicit feedback from other trusted sources who can tell you whether THEY think the releases are newsy—or interesting. Do you know somebody who used to work in the media? Or somebody who does marking or PR? Have you tried coming up with an angle or news hook and pitching it, along with contact information for other sources, to the media?
If you're posting press releases online, they don't necessarily have to be newsy. They can be chock full of helpful advice, and if they include the right keywords, you can pull traffic to your press releases and eventuall to your website. On Oct. 21, I'm hosting a teleseminar on how to use keywords, the "magic magnets' that pull consumers and journalists to your releases. 
Let's see what other ideas my Hounds have for writing better releases, and following up once you send them. 
Need help with your own publicity problem? Email it to me and I might use it in my weekly ezine, The Publicity Hound's Tips of the Week.