A decade ago, if you wanted publicity, you had to rely on press releases and pitches to "push out" your message and hope journalists noticed. (I was one of those journalists.) 
You had to practically genuflect at the altar of newspaper editors like me, as well as magazines editors, TV producers, and radio station guest bookers, and PRAY they covered your story.
Many of them didn't. That's why mediocre PR people who couldn't get publicity for their clients were shown the door. And why many small business owners who pitched the media themselves had to close. They couldn't afford advertising and didn't understand how to work with the media to generate free publicity.
In those days, the media made all the rules. Thankfully, those days are over. 
Now, You're the Media Too — A Golden Opportunity
Today, all the rules of the publicity game have changed. That's great news for you.  But only if you understand the new rules. If you don't understand them, I'm here to help you.  
YOU are now the media.
Instead of only "pushing out" your press releases and pitches to journalists, I'll show you how to reach consumers directly by sharing your own content through your own media empire.  
Your media empire can consist of :
A blog 
A YouTube channel
A podcast
News you announce on a LinkedIn Company Page
Your own electronic newsletter
Photos and Images on a Pinterest board
A Twitter feed
That looks like a Herculian task but you don't have to do them all. Start with only one thing and do it well.
Let Me Guide You
I already do most of that, and I can shorten your learning curve.  I'll explain what to do first, depending on the goals you're trying to reach, and I'll walk you through the process.
Built correctly, your media empire can position you as a trusted source who produces sterling content that helps and entertains your target market. You'll use your content to pull consumers into your marketing funnel and earn their loyalty long before you ask them to buy.
Make it Easy for THEM to Find YOU
Creating an impressive online presence doesn't only mean looking for your ideal buyers. It means making it easy for THEM to find YOU. That includes someone who has only 15 seconds to use Google to find an expert who sells a product or service that solves their problem. 
Here's who might be searching for someone with your expertise:
Traditional journalists like reporters, editors, columnists, talk show hosts, TV producers, and radio guest bookers. They who work for media outlets like USA Today, Fox & Friends, the Wall Street Journal, ABC News and Money magazine. They're on deadline with a breaking news story and need a source like you to comment. Or they need a guest to round out a talk show segment. Traditional media are still important. But in many cases, they're just not as relevant to your success as they were a decade or two ago.
New journalists like bloggers and podcasters who are looking for sources with your expertise for interviews, background and commentary. And ezine editors who are looking for tips, advice and resources to help people who are in your target audience and struggle with the exact problems that you can help them solve.
Powerful people you seldom think about. For example, managers of online discussion groups have thousands of members who are passionate about a topic or a niche. When they're looking for someone with your expertise, will your name come up on the first page of Google search results?  I often have the #1 ranking on Google for "free publicity" and I'm in one of the two or three positions for "publicity expert."  I'll explain how I got there!
Right now, if any of these people needed you, but didn't know about you, could they find you? 
Ideal Candidates for The Mentor Program
These are the types of people I work with:
Small business owners who want to build a huge online presence.

PR people who work as sole proprietors, or at small or large agencies.

Anyone who works in marketing or PR for their company, non-profit or government agency.

Small business owners or marketers who can't afford to hire a publicist or PR person, and must do their own self-promotion.

People who must wear multiple hats and take responsibility for the PR function.

Authors who no longer work with their publisher's publicist and are on their own.

Self-published authors who never had their own publicist and want to learn more than a publicist could have ever taught them.

Authors who have book contracts and want to know how to work with their publisher's publicist. 

Authors, speakers, experts and business owners who need help understanding how to use the confusing world of social media to reach their target audience. 

Small business owners who have little or no money to spend on advertising.  

PR managers who must train their PR staffs.    

Publicists who are convinced they haven't learned it all and want to improve at their craft.

Self-promoters who are passionate about letting the world know about their product, service, cause or issue on a tight budget.      
 Here's What You'll Get & How We'll Work Together
Only if we both agree that we're a good fit, we'll start with a one-hour phone consultation to evaluate where you are, your goals, and build a plan to get you there. I'll explain exactly what to do first and outline a series of steps that will follow.
You will also get:
Unlimited email access to me, with answers that you can expect within 24 hours. No one abuses this valuable benefit. I know you won't either.
Scheduled phone consultations twice a month, one on one—your chance to ask me anything. If you don't know what you don't know, we'll start at the beginning and I'll lead the way. 
Assignments to complete, based on your priorities. If you're not quite sure what to do first, I'll tell you.    
Your own writing coach–me. I will review whatever you have written—bios, articles, blog posts, press release, pitches—and show you how to add punch and pizzazz.
My mobile phone number for emergency coaching sessions if you need them, like when a radio station calls and wants to interview you tomorrow, and you want a practice session. Or when one of your own clients needs help NOW, but you're stuck and don't know what kind of advice to give. I'm a phone call away. 
Recommendations for the very best vendors to use if you need to hire a web designer, graphic artist, virtual assistant, etc. I'll share my Rolodex with you, tell you who I use, and explain why. 
I'll Improve Your Writing
I have worked as a writing coach at three daily newspapers. Reporters who have been coached by me have won dozens of writing awards for their news articles, investigative series and feature stories.
This one benefit alone—learning how to write well and quickly while finding your "voice" and unique style—is worth more than the price of the program…but only if you use it.
I know of no other publicity expert who offers this because teaching people how to write well is an unusual talent.  
Why You Should Learn from Me
I invest heavily in my own training and am always in a coaching program or taking courses in Internet marketing and social media so I'm at the top of my game. I pass what I know along to those in my program. 
Unlike many other so-called publicity "experts," I have a solid track record of experience. I have:
Mentored entrepreneurs, authors, speakers and business owners.
Through my public speaking and private training,  taught moe than 50,000 CEOs, business owners, nonprofit executives, PR agency staff, publicists, marketing directors, authors, speakers and experts. 
Written four books on publicity and PR, chock full of advice, resources, tips and tools.
Contributed to more than 60 books on PR, marketing, publicity, small business and publishing.
Shared my knowledge as a PR columnist for Entrepreneur.com, one of the most well-respected media outlets in the world for small business owners.
Created more than 150 learning tools on how to use free publicity in traditional and social media. They explain how to establish your credibility, enhance your reputation, build and promote your expertise, attract a loyal following, sell more products and services, and promote a favorite cause or issue. 
Presented keynotes and workshops at industry conferences and received top ratings from audiences and meeting planners.  
Hosted and presented hundreds of my own teleseminars and webinars to help people get up to speed quickly on cutting edge PR and social media topics.
Served as a popular guest expert on teleseminars and webinars for dozens of companies and nonprofits. I've taught thousands of people how to self-promote with power, style class and results.  
Published the ezine, "The Publicity Hound's Tips of the Week," for more than 17 years. 
I'm an enthusiastic teacher of social media and was named one of the The 40 Most Approachable Social Media A-listers on Twitter. 
You'll benefit from my job as a journalist who has worked "on the other side." I've accepted and rejected thousands of story ideas over more than two decades as a newspaper editor, a reporter, and a blogger. I know what makes a great pitch, attracts attention, and encourages journalists, bloggers and your social media followers to spread the word about you.
But Are You a Good Fit?
You'll succeed in this program if you:
Aren't afraid of hard work. This is VERY hard work and anyone who tells you otherwise is lying to you.
Look forward to being challenged and pushed beyond what you thought you were capable of doing.
Want someone on your team who can help you when you reach the Y in the road and aren't sure which fork to take. I might say, "Don't take either one. Instead, do this…"
Want to turn drudgery work into a fun learning experience.
Need access over time to a credible source who really cares about your success.
Before entering the program, you must buy and start reading "How to be a Kick-Butt Publicity Hound," my ebook. It will save us hours of time and free us to concentrate on intermediate and advanced publicity techniques.    
You can enter the program at any time. But I want to take on only as many people as I can comfortably handle–and only those who I am convinced will do the hard work necessary to achieve success. If, during the initial phone consultation, I don't think you're a good match with the program, I will refund the entire amount of your tuition. 
Your Investment
Tuition is $3,500 for six months.  You'd eat that up after paying a pay-per-placement PR firm for getting you only a few stories in newspapers and magazines. Think of how much time you can spend with me in six months and what you can accomplish with one-on-one coaching.
This is a small sum compared to the thousands of dollars in free publicity I'll show you how to generate.
Handy Payment Plans Available with No Interest
Click here to enroll for six months and make a one-time payment of $3,500. Or use the handy payment plan and pay the first of four installments of $895. 
If you can't afford that amount of money, you're probably not ready for the Mentor Program at the moment. Please bookmark this page and come back to it when you are truly ready to reach higher levels of success.    
If the timing isn't right and you don't think you will have the energy necessary to devote to this program, please don't sign up because it's non-refundable. 
Let's Talk
If you're not sure whether you're an ideal candidate or if this program is right for you, email me at JStewart@PublicityHound.com to set up an appointment to chat by phone. I won't make you fill out an application or a questionnaire because we can learn so much more about each other over the phone and determine if we're a good fit. 
Mark Twain said: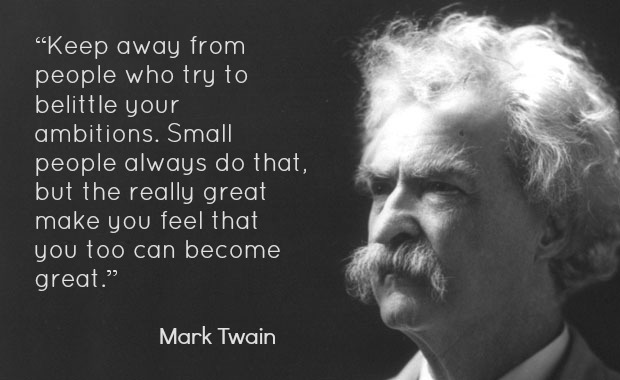 Tell me what you expect from this program. If I think you're a good fit, I'll help you be great.
If you're ready to commit, welcome aboard. Let's get started right now creating the type of publicity you deserve.
P.S. I'll be here for you, every step of the way!