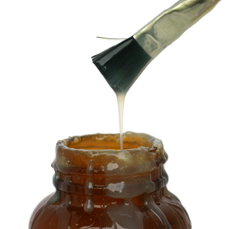 Why is it that some people have so much trouble generating interest in their Facebook pages? Yet other people, like Mari Smith, one of the world's foremost experts on Facebook, seem to have a big pot of glue that they slather onto their pages and capture whoever happens to stop by?
Mari's glue is in the form of interesting videos, status updates that tip off fans to other people's how-to articles about Facebook and Internet marketing, and compelling polls and surveys.
She promotes other people's webinars, teleseminars and products that she thinks her fans will find valuable. And she sparks lively discussions that make readers stick like glue to the page and, often, participate.
Mari does something else that keeps those fans coming back for more—and this is the page's real value.
Almost every day, she answers people's questions about Facebook and a variety of other topics. Sometimes the same questions keep popping up. And she keeps giving the answers.
She travels the world, speaking at conferences and working with corporate clients. When she's away, she recruits someone else to answer questions for her.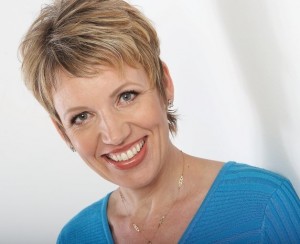 Need to contact Facebook about a knotty problem? Mari leads readers her directory of more than 120 forms for contacting Facebook.
Confused about the best webinar service to use for your own webinars? Or other products and services? She shares her recommendations for vendors, and explains why.
And what about those unlucky souls who appeal to her when they try to log onto their Facebook pages, but the pages seem to have vanished into thin air? She has linked, many times, to the blog post I wrote on 5 things to do if your Facebook fan page disappears.
Befuddled by all those Facebook apps and how to use them?  Mari is standing by, ready to help.
Is it any wonder she has amassed more than 43,000 fans?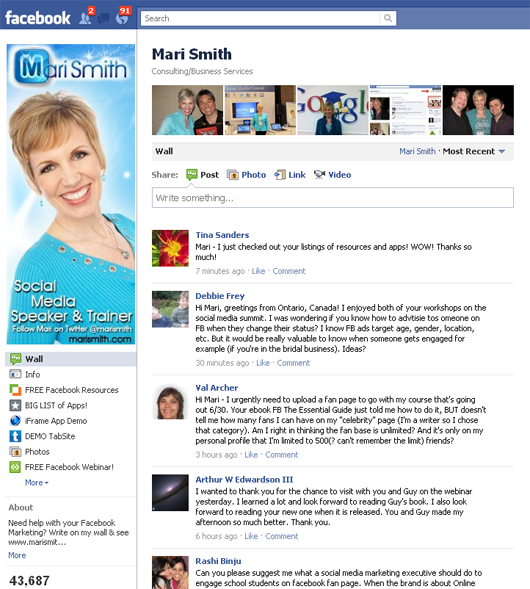 That's why I've invited her to be my guest guest on a webinar at 4 p.m. Eastern Time tomorrow, June 29, on The Best Ways to Attract Facebook Fans, Provide Sterling Content and Keep Them Coming Back for More (Just Like the Celebrities Do).
If the time is inconvenient for you, register anyway, because you'll get the link to the video replay within 48 hours.
She will discuss a wide variety of topics, including the value of a Welcome page, when to use Facebook ads, how to use email to generate Likes, tagging, autographing and more.
I've asked her to address the topic of Facebook contests and the rules that govern what you can and cannot do.
Join us! Register here, and bring your questions.