Steve Mock of Henderson, Nevada writes: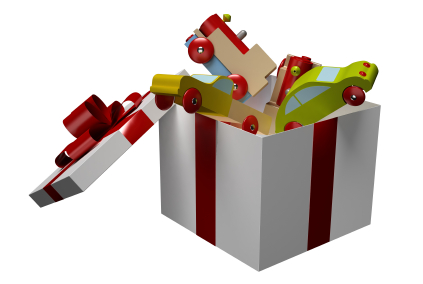 "I am an uncle who was trying to impress my nieces by making my gifts to them an adventure.
"As a result, I've created my own company, Giftventure.  It gives children a personalized week-long treasure hunt that comes in the mail.
"At our website at GiftVenture.com, the parents enter a location in their house where they will hide a gift ('Look in the back of the closet') We take that information and print out and snail-mail a series of personalized letters from a mythical character such as a dragon, pirate, fairy, Santa Claus, etc.
"The child reads the letters and solves the puzzles which leads him or her to the hidden location where the gift is.
"It takes five minutes for the parents to order, the adventure lasts a week, and the experience for the child lasts a lifetime.  They are excited to get mail, amazed it's from a mythical character, and even more amazed to have everything come true when they find the actual gift.
"How can we spread the word about our service and get some media attention?"