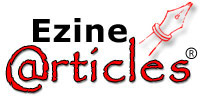 You can now choose from 17 new categories for niche markets where you can submit your how-to and advice articles at EzineArticles.com:
Animation
Career Advice
Consulting
Job Search Techniques
Workplace Safety
Radio
Budgeting
Content Management Systems
Futures and Commodites
Elder-Law
Collectible Jewelry
Adventure Travel
City Guides and Information
Golf Travel and Resorts
Menopause/Hormone Replacement Therapy
Publishing
Technical Writing
If you haven't written articles and posted them to this site, or it's been awhile since you've posted, spend some time reading the Editorial Guidelines. You'll learn valuable tips that will help you write a better article while optimizing it for the search engines. Later this week, I'm returning to that site to tweak several articles I've submitted so the search engines will have an easier time finding them.
If you need more help, see "How to Write How-to Articles."