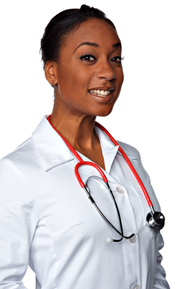 Cynthia Barnes of Fort Wayne, Ind., writes:
"After moving to Fort Wayne, Ind., and being unable to find an African American doctor, I decided to create BlackHealthCareProviders.Org.
"The site has a nationwide free referral service that helps consumers find black health care providers in their own neighborhoods. The challenges I face are getting the word out to enough doctors so they'll visit the site and register, and spreading the word to enough consumers to let them know that this directory is available.
"I'd like to make money from the site eventually, via pharmaceutical endorsements, but for now it's just a labor of love. What ideas do your Hounds have for marketing the site to doctors and consumers?"
(Shutterstock photo)