If you want publicity in magazines big or small, and you're targeting a particular reporter or editor, are you checking to see if your media contact blogs?
You should be. 
While thousands of other publicists  and self-promoters are all competing for the journalist's attention via email pitches, many of which end up in the Deleted folder, the smartest Publicity  Hounds are posting comments at the journalists' blogs.
What a Magazine Editor's Blog Can Tell You
Reading an editor's blog will tell you:
What topics the editor thinks are important
Trends the publicaiton is following
Personal tidbits about the journalists that you can weave into a pitch
What they have already covered. If you have a story that ties into the topic, pitch it! Or perhaps your idea would work well as a "follow up" to something they've already written.
Whether anyone is commenting. If they're getting few comments, start commenting! It's a great way for them to get to know you before you pitch.
For example, if you want to get into Redbook, you can choose from seven Redbook blogs.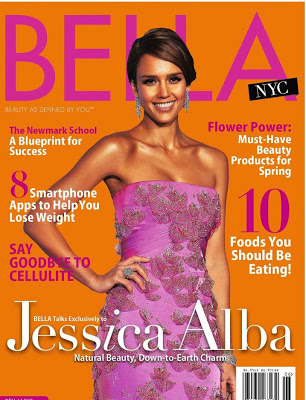 I snooped around there and found Janene Mascarella,  who is also the beauty editor for Bella magazine and writes freelance articles for many other publications. Then I went over to her blog at JaneneMascarella.com where she actually displays and links to many of the articles she has written.
I learned she also writes for The Washington Post, CNN Money, Self, Glamour, Cooking Light, Women's Health, Woman's Day, BabyTalk, Parenting, Parents, Family Circle, AARP Bulletin, Arthritis Today, American Baby, American Way, iVillage, Salon City, Shop Etc., Sweet 16, Relate, The Tyra Show, NY Metro Parent, Mint.com, AOL Travel News, WalletPop, Currency, AOL Real Estate, Kaboose.com, Everyday Health and many others. She's also the Parenting and Family Life columnist for the Long Island Exchange.
Publicity Hounds, info like this is like striking gold! If you want to see who else blogs, do a Google search for "magazine editors blogs" and see what you get. 
To-do: The next time you pitch a magazine, check to see if the writer blogs.
More Resources for Magazine Publicity
Tips for a compelling subject line for your magazine pitch
Want publicity in magazines? Research, then pitch
How to find your way into the glossy magazines