P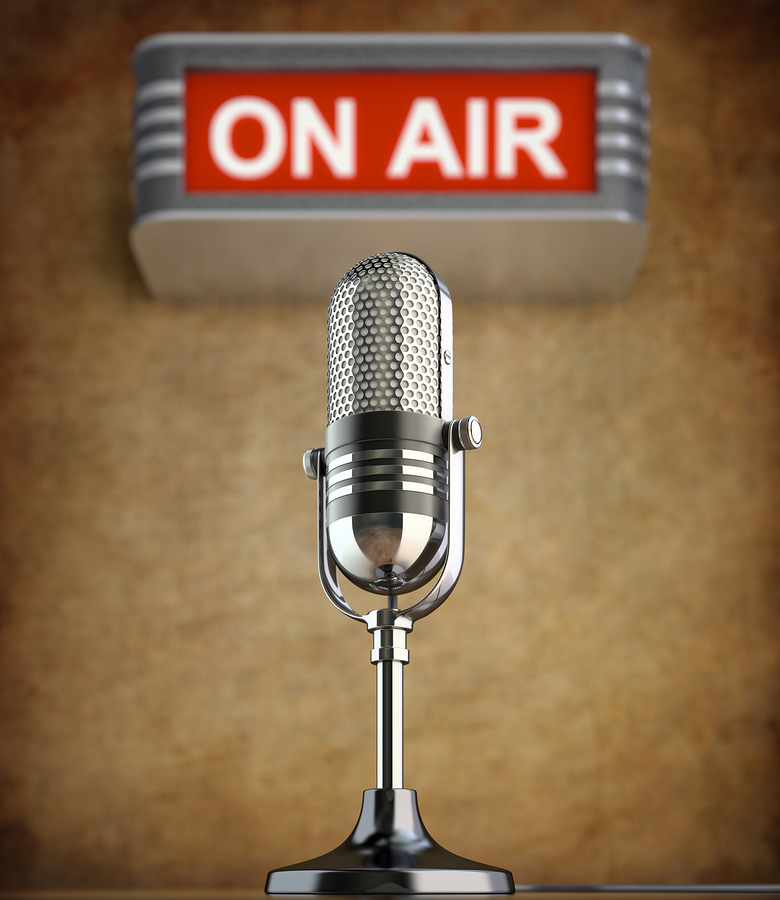 romoting your podcast isn't much different than promoting any other product or service. 
But if you don't know where to start, it can be confusing.
I know. I'm starting my own podcast soon and I didn't quite know where to begin until I met podcast coach Dave Jackson who invited me onto his radio show to share my tips on how to promote a podcast which airs today.   

Here's a quick summary of my tips, most of which I mentioned on his show. These are in addition to being listed in the numerous podcast directories. 
1. Identify your target audience before going after publicity.
—This should be the same target audience for your podcast.
—What media do they read, watch or listen to?
—Where are they online?
—What problems do they face that you will help them solve?
2. Write a press release but not about the fact that you started a podcast.
Instead, identify a problem your audience has and offer the solutions within the press release.
For example, when I start my podcast, I'll write a press release along the lines of "The 10 Best Ways Small Business Can Generate Free Publicity on a Shoestring Budget." It will be a "10 best tips list" and it will attribute the tips to "publicity expert Joan Stewart, whose new podcast shares publicity tips for small business owners."
At the end of the press release, it will explain how to access the podcast. Pretend you're a small business owner who doesn't know me. What's more valuable to you? Knowing that I have started a podcast? Or is it the 10 tips on how you can generate free publicity on a shoestring budget?
I'm luring you in with the 10 tips and I'm sneaking in information about the podcast.
You can write a press release and, if you can afford it, submit to one of the big press release distribution services like eReleases (affiliate link).  If you can't afford the several hundred dollars it costs, post it at your website or blog and send traffic to it from Facebook, Twitter, Pinterest, Linkedin, etc.
Google's new rules regarding press releases make releases less valuable than they used to be for creating backlinks. That's why you should be writing releases so you can reach consumers directly and not build links to your website to improve your search ranking, which Google no longer considers important.  
3. Use the same strategy when sending your press release to magazines your target audience reads.
Go to their website and see if you can submit a press release right at the site. Or, see if they have a new products section. A podcast is a product, sort of. Submit your press release to the editor of the new products section.
Don't forget about all those freelance writers. See 7 Places to Find Freelancers to Write About You.
4. Create a Facebook fan page specifically for your podcast.
It's a great way to interact with your fans.
5. On Facebook, share tips on your profile page or your fan page and tag companies who audiences you want to get in front of.
Make sure the tags are natural and don't look spammy. For example, let's say your podcast is a devoted to gluten-free cooking and you've found a fabulous gluten-free flour. You share the tip "from my podcast" and tag the company within your post. Their audience will see your post.
6. Create a video on YouTube, of you recording your podcast.
From within the description, describe the podcast and link to where people can listen online. Tag the video with as many tags as you can, and use all 5,000 characters in the video descriptions which allows you to insert relevant keywords. Also, use keywords in the video title.
7. Offer to guest blog for a big-name blogger who reaches your target audience.
Offer a snippet within the blog post from your podcast. Explain in the author resource box that you podcast and link to your website.
8. Blog about each podcast and tell us a little about it.
If it was all Q&A, give us the questions and tease the answers.
9. Interview a celebrity or a big-name expert for your podcast–someone who's active on social media and who is likely to share a link to the podcast.
Jim Beach interviewed me recently for his School for Startups podcast. It aired Oct. 10. I shared the link with my social media friends, followers and fans.
10. Link to your podcast from your social media profiles.
Link from your Google profile and from your profiles on Facebook, Twitter, LinkedIn, Pinterest, YouTube and other social media sites. 
11. Create a Pinterest board around your topic and link to your podcast from your board description.
This is a must if your topic appeals especially to women because women far outnumber men on Pinterest. See my Pinterest board on 50 Tips for Free Publicity (a work in progress).  
12. Create a "Top 10" list of the best podcasts on your topic.
Example: "The Top 10 Podcasts on Gluten Free Cooking." Include your podcast. Pitch the list to bloggers who would be interested in gluten-free cooking, and share it on the social media sites.
13. Pitch a story idea about your success as a podcaster, assuming you're successful and have interesting stories and tips to share.
Are you making money from podcasting? How?
Have you found a way to drastically grow your audience?
What mistakes have you made when podcasting? Did you buy expensive equipment you didn't need? Did you host with a company that charged you a fortune?
In the Sept. 21, 2013 issue of my ezine, The Publicity Hound's Tips of the Week, I wrote about an entrepreneur who generated publicity galore for his startup by using a template for an email pitch that he customized for each blogger and journalist. You can tweak that same template for your own pitches.     
14.  Join LinkedIn groups related to the topic of your podcast. 
Ask a question and work in the fact that you podcast, but don't be blatant about promoting it. You might ask something like, "I have a weekly podcast on small business marketing and I'm looking for some A-list people to interview even if they can only give me 10 minutes of their time. Who should I interview and what's the one most important thing you want to know?
It will let people within that group know you have a podcast and, if the group is active, you'll probably end up with a nice list of potential guests. 
That's my list. What did I miss? What's the best way you promote your podcast? The Comments section awaits.
15. Tell people in your email signature that you podcast. 
Don't just include the name of the podcast and a link. Explain the value. "Hear tips on how to grow your art business…"  
Those are my tips. Let's hear yours. What are the best ways you promote your own podcast? the Comments section awaits.
Bonus Tip:
Join the very helpful and active Google+ Podcasters community, where you'll find tips from more than 2,700 members.