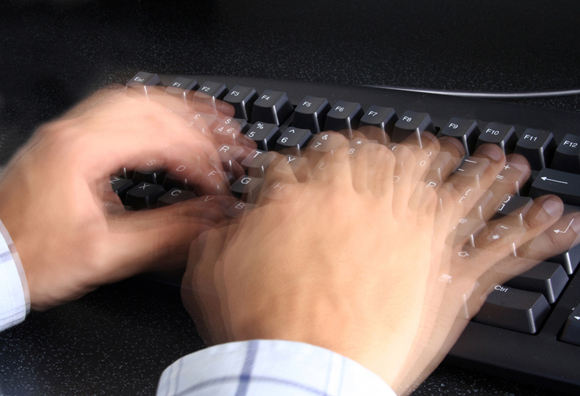 So you think you write a great press release?
Here's a chance to show off your talents, and experiment with a press release service for one month, for free, with a chance to grab $18,000 in prizes.
It's the first-ever "News Release Contest" sponsored by ExpertClick.com, the two-pronged service that features guest experts on their own Press Room Page, and posts the experts' press releases online while also distributing them to the media.  (The terms press release and news release can be used interchangeably.)
 
I've been promoting ExpertClick for many years because my Publicity Hounds have success stories galore about how they generated publicity from this service.
Here's How to Enter
–Go to ExpertClick.com, click on "Join" and complete the registration form.
–Choose "Signature" and "Billed Monthly" for $59, even though this is free. You will get a comp account through June 14.
–Enter information for the Participant and Subscriber. If you are doing it for yourself, put your information in both places. (The Participant is who the profile is about and the Subscriber is the person who is taking care of the account. They have many PR Firms and ad agencies who, as subscribers, have profiles for their clients – the participants. One subscriber, in other words, may have many participants.)
–Do not give any credit card information. The contest is free.
–In the window that asks for a "special offer code," type: "Guest of The Publicity Hound."
–You'll then be sent to a page where Mitch Davis explains how to create your profile, and you can begin sending press releases, once activated. Send as many as you wish. The only limit is one per day.
The releases need to be about the Participant who is profiled, but I think you'd be smart to post them on different topics. Don't take the same release and simply rewrite it.
If you get stuck, you can watch a series of helpful videos. Or call Mitch at 202-333-5000 and they can register you over the phone. Their customer service is excellent.
Prizes in 5 Categories
Expertclick will aware a Premiere membership worth $2,795 and a Classic Membership worth $795 in each of five categories:
–Most visits to a Participant Press Room Page.
–Most visits to a news release where a YouTube video is embedded.
–Most visits to a press release that includes an email opt-in form.
–Most visits to a public service release for a nonprofit or pro-bono account.
–Most visits to Press Room and news releases of Publicity Hounds who register for the contest using the Publicity Hound guest code. This means that even though the contest is nationwide, you are only competing against other Publicity Hounds who register through me. That's a much smaller group and you have much better chances of winning in this one!
Deadline:June 14
The contest ends June 14. If you choose not to buy a paid subscription after that, your Press Room Page and all press releases you have posted remain live on the Internet in the ExpertClick archive and indexed by Lexis—so you keep all the search engine optimization. Active member profiles and news releases are included at the Expertclick.com site and in their printed ExpertBooks.
Here's where Publicity Hounds have a huge advantage over everyone else. I told Mitch that in order for me to promote this, I wanted a special category just for Publicity Hounds, and he agreed to add the fifth category above.
Remember, if you get stuck, you can call Mitch at 202-333-5000.
May the best Hound win!
P.S. I will be hosting three 30-minute webinars with Mitch, all free, in the next four weeks so you can watch how to perform some basic and advanced tricks on ExpertClick. You don't need to attend the webinars to register for the contest. This is backup support.
If you have any questions about this contest, or how to write press releases, you can add them in the Comments section below.
Full Disclosure: Even though this contest is free, I'm a compensated affiliate for Expertclick and might earn a commission if you buy anything from them later.