When I shared a link on my Facebook page to the replay of a webinar I hosted recently with Daniel Hall on how to format an ebook for the Nook, Barnes & Noble's eReader, one of my fans wanted to know if formatting books individually for different eReaders was better than simply using a site like Lulu.com which offers diverse publishing services for self-publishers, including ebook publishing.
I forwarded the question to Judith Briles of The Book Shepherd, who has published 26 of her own books, including 18 with major publishers, and also has her own imprint. Here's how she responded: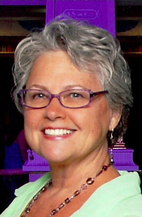 "Lulu is expanding its operations to the ebook world, and who isn't?
"Lulu falls into the vanity press/subsidy publishing arena.  Nothing is free, I don't care what they say or promise. You pay for what you get.
"Designed for the person with limited money, the published book product that is produced reflects it. I've seen books fall apart, pages fall out, print slanted, back copy fuzzy—you name it.
"The ebook world uploading needs to be compared—apples to apples.  Lulu charges a fee per book, which is higher than most, plus the various platforms pay a percentage. With Amazon, if you have a printed book, the percentage can be as high as 70 versus a low of 30 without a print book.
"The $1.49 fee on ebooks is a money grab. It sounds low, but it's tough to find out what the charge is on the site.
"They say free ISBN numbers (some ebook platforms, like the Kindle, don't need one, but the Nook and iPad do and some of the others do, so I think it's smart to have one). You want your own ISBN.  There are other choices.
"Lulu says that the author will make more. Its price example uses the normal prices of major publishers for ebooks, which is $13.99. It doesn't represent that the real world is well under that—in the $6 to $9.99 range.  Only the bestsellers are commanding the higher price.  If you sell your book on Kindle, Nook, etc., it would mean you would have to literally tack on the additional fee–making your ebook more expensive than the others in your genre.
"Lulu will say the fee covers the 'host' costs. Nonsense. They're basically the same files—once they are at the platform—for Kindle, iPad, Nook, Smashwords, etc., so there is no hosting expenses.  Lulu becomes the receipent of any revenues from the online retailer, then to you."
Authors, Share Your Own Stories
There you have it, authors. Now, share your own stories.
Have you had experience with Lulu? Did it meet your needs? What's your advice to other authors who are thinking of using it to publishe hard-copy books or ebooks?
Have you published ebooks for the Nook or the Kindle? If so, how easy or difficult was it?