Life coaches often complain that they have a difficult time generating publicity, perhaps because life coaches seem to be everywhere.
But Publicity Hound David Bohl, of Milwaukee, a life coach and former venture capitalist, made it happen, with some help from a sharp publicist. David was the expert sources for a more than three-minute interview on a Milwaukee TV station. That turned into another interview. His publicist, Gail Sideman of PUBLISIDE Personal Publicity in Milwaukee, explains: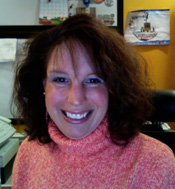 "It's Publicity 101 and  something about which you talk all the time: piggyback onto a current event.  In this case, it's the slumping economy.
"I started writing a series of Twitter for David to release every half hour-hour a couple of days ago.  It got some responses, which for a first time with a Twitter campaign, I thought was good.
"I took the Twitter tips and created a tip sheet/news release.  With that in-hand, I made some calls to local television outlets. I had immediate interest from two of four stations. One of WTMJ's producers emailed me in about an hour and requested the interview.
"One interview turned into two.  Anchor Charles Benson liked David's information so much, he asked him to hang around a few minutes until he got off the air.  Benson then did a separate interview with David that was supposed to air at 10 p.m., yesterday, but I think got bumped for breaking news.  This is something that still can air in the next few days if the station chooses.
"I think David created a nice trust element with Charles Benson and the people at WTMJ (I got great feedback from the producer), so thus far, the effort is working nicely.  Not that I hope the market continues to tank, but I'll use this angle as long as I can!"
She thought of other ways for David to keep the publicity train chugging down the track:
He hosted a free teleconference on how to weather the finanacial crisis without becoming emotionally overwhelmed.
At her urging, he wrote a letter to the editor and submitted it to the Wall Streeet Journal, in response to a story that said family time is one casualty of the economic crisis.
The gloomy economy presents opportunities galore for smart Publicity Hounds everywhere, not just life coaches. Here are five more ideas:
Save the fretting for your financial statements. But be optimistic about your chances to create publicity that piggybacks onto the economy and any other trend.