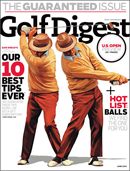 When you land a big story in a magazine, it's all too easy to become giddy with excitement, and miss doing the hard work necessary to "publicize the publicity" and turn one media hit into what can become multiple hits.
Larry Jacobs reminded me of that a few days ago when he participated in the teleseminar call I hosted with John Eggen on how to "Write a Client-attracting Book Fast That Makes $150,000 Before It's Published." (If you missed that call, you can
access the replay here
. It includes a killer Q&A session.)    
Before the call began, Larry asked me how he can capitalize on
a full-page article
written about him in the June 2010 issue of Golf Digest. Larry is an expert on how golfers can lose weight, and the article discussed how he approached veteran NBC sports on-course reporter Roger Maltbie and, through coaching, helped him lose 35 pounds.
It also appeared
in the June 2010 print magazine.   
"Since it appeared, I use the link in most of my communications with people," Larry said. "I'd like to know how to parlay this article into PR, more articles, interviews, sales and anything else you can think of."
Here are my ideas on how to do that:
Use the Word Expert
First, start referring to yourself everywhere as an "expert on weight loss for golfers," or however you want to describe yourself. The media, as well as consumers, flock to experts. Use this word in your email signature, bios and at the end of articles you write. Optimize your website for the keyword phrase.
 
Email Signature
Link to the online article in your email signature. You can also use something like this just under your name:  "See how I helped NBC sports on-course reporter Roger Maltbie shed 35 pounds, in the June 20120 issue of Golf Digest."
  
Golf Newsletters
I don't golf, but I'm betting there are dozens of print and electronic newsletters devoted to golf. Contact the editors and offer to write an article about how you coach the PGA golfers. Be sure to tell them about the Golf Digest article, and link to it when you pitch them. You told me your target audience is mostly Baby Boomers and seniors, so look for newsletters directed at that niche, too.
   
Press Releases
Write a press release about the article, even two months after it appeared. Remember that the article and press release will probably stay online forever.
Distribute the press release through a service like PR Newswire. Dan Janal has
a great offer
that guarantees that the article will show up on more than 50 influential, high-traffic websites including Forbes.com, Hoover.com, Reuters.com, and dozens of sites for local business journals. Those business people are a perfect match with the topic of golf.
In addition to pulling traffic, Larry, your website will get inbound links from those influential business websites, which means that Google will view your site as more authoritative.  The more inbound links to your site from other high-traffic sites, the higher the page rank Google grants to your own website.
The press release should also be sent to your professional associations, trade groups, even the magazine or newsletter published by your alumni association.   Learn how to write an online press release with my
free press release tutorial
.   
Articles
Write articles about your topic for article directory sites like
EzineArticles.com
, plus all the high-traffic websites that appeal to golfers. Be sure to mention the Golf Digest publicity in the blurb at the end of your own articles.    
Video
Are you creating video about how golfers can lose weight? If not,  create one that mentions the Golf Digest article, offers a few tips and leads people to your opt-in page.
  
Video is one of the most powerful ways to pull traffic and promote your business. Try to get video testimonials from all the PGA golfers and other celebrities who you've helped, and use those at your website and at the video-sharing sites.
  
Facebook Fan Page & Groups
Create a Facebook Fan Page for golfers who want to lose weight, and link to the article from the page. You should also search Facebook's groups and see which ones include golfers in your target market. While participating in the groups, mention the article in Golf Digest.
  
Online Media Room
Create an online media room where you can link to the Golf Digest article and mention other publicity you've gotten.
  
Twitter
Larry, are you tweeting? If not, start. Your tweets should mostly be about how golfers can lose weight. Include a short blurb about the Golf Digest article in your Twitter profile. Great for your credibility!
  
Order Reprints
You never know when you might need reprints of the article.  So it would be worth your while to order as many copies of the June issue of Golf Digest as you can afford, or see if the magazine sells reprints.  Many larger magazines have reprint services.    
Pitch the Inflight Magazines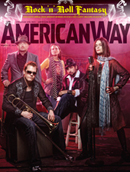 The target audience for these publications—business people and frequent travelers—is perfect for you!  How about offering the magazines a list of tips on how golfers can lose weight?  In your pitch, mention the June article.   
Here's a powerful tip for really catching the editor's attention. If you helped a golfer from an area that's served by the magazine, mention it in your pitch. For example, if you worked with an Australian golfer who's fairly well-known, mention that when you pitch Qantas magazine, which serves Australia.    
A Podcast
You said you have an audio product that consists of a series of recorded teleseminars you hosted. You can excerpt short five-minute segments from the product and turn them into separate podcasts, each mentioning the article in Golf Digest.
  
Ask for Referrals to Other Golf Media
Contact Golf Digest Contributing Editor Mark Soltau who interviewed you and ask him to suggest names of journalists who work for other golf media, or golf bloggers, and might be interested in your story. He might be happy to help.  By the way, did you ever thank him for the article? If not, it isn't too late to send a handwritten thank-you note.
    
Pitch Bloggers
  
OK, Publicity Hounds, what about yours? Let's hear your ideas on how Larry can recycle that great publicity.