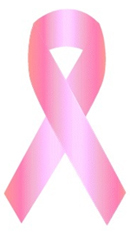 Leticia Meireles of San Diego, CA, writes:
I just had my birthday and in lieu of gifts, I've been asking friends to support a cure for breast cancer.
Many generous business owners helped me to gather almost 100 items to be sold on my fundraising online auction—items on Ebay too. Many of them are from retailers and restaurants in San Diego. Others are for national chains such as Borders and BestBuy. All proceeds will benefit the Susan Komen 3-Day for the Cure.
I need to raise $10,000 but no one seems to be bidding. What should I do differently?  You can see the items up for bid here.