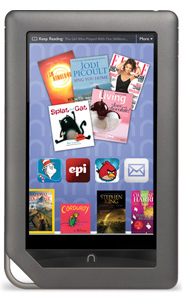 When you have to constantly crank out content like blog posts and articles to promote your expertise, it's smart to occasionally step back and take a look at the big picture.Decide how else you can reuse, recycle and tweak your prose so you're not always starting from scratch.
That's called repurposing content. And it's important to also remember all the new ways that it can be reformatted, too.
One of the hottest formats right now is ebooks for the Barnes & Noble Nook eReader. B&N announced recently that its share of the ebook marketplace has increased to 25 percent this year, so the thin, ultra-light reading tablet is just waiting to display your ebook.
I'm planning to compile dozens of blog posts on related topics into separate ebooks, and sell them for the Nook. But I don't know how to format them.
That's why I'm hosting a free webinar with Daniel Hall, an information entrepreneur who will provide step-by-step directions. The 90-minute call is tomorrow—Thursday, May 26—at 3 p.m. Eastern Time. Update on May 31, 2011: You can listen to the replay of this webinar.
No content to work with?
No worries. Daniel will show you where to find readily available content that's already "out there," just waiting to be grabbed.
Here are six reasons why you should be repurposing your content for the Nook:
The ebook market is projected to increase to $2.7 billion by 2013! That's billion, with a "B."
You can use Nook ebooks to generate leads for your business. This is particularly valuable for B2B marketers who have a tougher time  than their B2C brethren.
You can use them to reward visitors who Like your Facebook page.
Build profit centers into each one of your ebooks to earn set-it-and-forget-it recurring revenue by upselling readers to other products.
Ebooks can create yet another revenue stream by including affiliate links so you earn a commission on other people's products and services.
Ebooks build your credibility within your market, regardless of what market you're in.
Warning to Everyone Who Attends: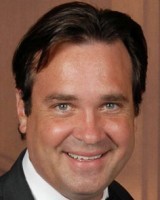 Daniel Hall under-promises and over-delivers.
When he presented two webinars for my Publicity Hounds several months ago on Speakers Cruise Free: The Opportunity to Trade Your Talent for Luxury Cruises and Publish Your Ebook Today with Amazon's Kindle, he added huge chunks of bonus material that no one expected, at the end of the call. And he answered every question that the audience asked.
Hope to see you on the call tomorrow. Register here.