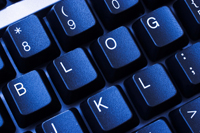 If you live in southeastern Wisconsin and you still aren't blogging, or you need some ideas to kick-start your blog that isn't attracting much attention, don't miss this one.
  
Join me at the Feb. 16 luncheon meeting of FOCUS, a networking organization for women business owners, management executives and professionals in Ozaukee County.
I'm the guest speaker, and I'll discuss "How to Blog for Business–Even if You're a Techno-Idiot, Can't Write and Can't Think of Anything to Say."
Far too many business owners don't blog because they think they don't have time, they're frightened by the technology or they don't realize that they have valuable information to share with their target audiences. I'll demonstrate how to create a blog in 10 minutes or less, for free, even if you're a techno-idiot.
  
I'll also give you 24 ideas on how to find content, and I'll share a half dozen shortcuts on how to write and blog posts quickly. (You don't have to start from scratch and you don't have to do it all yourself.)
  
Come with questions!  After this session, you'll be able to create your own blog, publish your first post and start pulling traffic that same day. Here are the details:
When: 11:30 a.m. on Wednesday, Feb. 16
Where: Ozaukee Country Club, 10823 N. River Road, Mequon
Cost: $17
To Register:
Send an email
before Friday, Feb. 11, at noon so they know you're coming. Pay by check or cash, at the door, when you check in. Cancellations must be made by noon, Monday, Feb. 14.
Sorry, no walk-ins.  I hope to see an audience of Publicity Hounds!