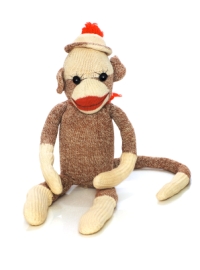 If you' feel like you can't do it all, start pushing the monkey off your back by delegating some of your work—particularly the stuff you hate doing—to an assistant.
A good virtual assistant and other subcontractors can free you up to concentrate on the strategies and tasks that bring in the money.
But knowing where to look, understanding the kinds of work you can delegate to an assistant, and working in tandem with an assistant so you aren't stepping on each other's toes, can be confusing.
Here are my top five tips for outsourcing:
1. Ask for referrals.

Ask business friends and your social media connections for referrals.  LinkedIn is an excellent resource. Do this before you follow Tip #2. 
    
2. Use the outsourcing sites.
  
VWorker and ODesk are great, but you have to spend a lot of time sorting through bids, portfolios and other details, then communicating back and forth via email until your project is completed. 
   
3. Check references
When you find an ideal assistant, check references!  If you're looking for someone to help with PR or write press releases, checking refernces is imperative because those tasks require special skills. Ask to see samples of their work. When checking references, ask about the person's weaknesses as well as strengths.
   
4. Ask your assistant for suggestions
Give your assistants the freedom to suggest other types of work they can do for you. My assistant, Christine Buffaloe of Serenity Virtual Assistant Services, often suggests that I delegate tasks she KNOWS I hate doing.  And she shares with me tasks she has done for other clients.
5. Listen to Charlie Cook's series of interviews on hiring assistants.
If you need more guidance on hiring an assistant, take advantage of Charlie Cook's free series of interviews with 10 of the top experts who will reveal their practical insights on how they achieved their BIGGEST dreams through outsourcing and delegation. You'll hear hundreds of tips you can start using immediately. It starts next week. Many of these luminaries charge $30-$20K for keynote speeches, but you can listen to the entire series of interviews for free by signing up here.
What tips can you share about hiring and working with an assistant? What pitfalls should people avoid? What horrible tasks have you been able to delegate to an assistant?