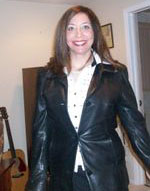 If a reporter at a magazine interviewed you for a story, reassured you that he wouldn't present you in a bad light, and the story that was published described you exactly as you had feared, would you criticize the reporter publicly?
In the old days, most people wouldn't.
"Don't pick fights with people who buy their ink by the barrel," we've always been told.
That's not necessarily the case today, now that blogs and the world of social media let anyone be a publisher or broadcaster. We don't need to rely only on traditional media to communicate our message to the masses. When they report about us, and we want to critique the job they did, we can do it in discussion forums, on our own blogs, and on sites like Twitter and Facebook. 
Publicity Hound Judith Lederman, a former publicity manager for Lord & Taylor who's unemployed and looking for a PR job, called me recently, concerned. She wanted to know if I thought she was committing professional suicide by publicly chastizing a reporter at Forbes magazine for the shoddy treatment she got when he interviewed her for the story titled When Work Doesn't Pay for the Middle Class.
The story came about after Judith contacted the reporter in response to a Profnet request for someone who has had trouble navigating the "Making Home Affordable" program.  The subject line on her email read: "Affordable, yeah right!"  The reporter, who said he was doing a story on refinancing options, found Judith a good subject, because a bank rep told her to stop making mortgage payments. 
After the interview was completed, the topic apparently took a turn, and the new focus was on how high-paying jobs don't pay for people in the middle class because it renders them ineligible for other benefits. 
Judith, who's looking for a job with a six-figure salary, said she's not interested in perks.  She's much more interested in finding a job and refinancing her home.  She asked the reporter to remove her from the story.  He assured her that he wouldn't portray her in a bad light and urged her to reconsider, which she did.
When the story appeared, she was dumbfounded.  She took to her blog, TheThinClub.com, to set the record straight:
"The person described in the cleverly-worded article in Forbes is not me! Instead of painting me as someone seeking an appropriate salary so she could support herself, it portrays me as someone who is torn between the prospect of being employed and being eligible for tax breaks, college scholarships and other incentives. It simply isn't so. It never was. In the online story, not a single quote of mine was published. My quotes would have painted a very different picture."
She also posted this comment at the end of the Forbes' story:
"Just want to say—since I've become the poster child for a middle class single mom who is being advised to work for less—I love my work, I want to go back to work, and getting a paycheck (as close to what I was making as possible, or even slightly more) is more important to me for PSYCHOLOGICAL reasons, than the perks I would get if I stayed underemployed.  I have a work ethic—one that was NOT showcased by this article!  I love working and a nice paycheck and good benefits is a reward at the end of the day… Now you know 'the rest of the story.' "
Judith said that since she's job hunting for another PR job, she doesn't want potential employers to see her as "desperate" or as a "goldigger" or as somebody who is willing to take a much lower paying job because of the tax issue.  
I told her that her personal integrity and convictions outweigh whether her blog will anger Forbes. The magazine could retaliate by not covering any of her clients. (There's a clever work-around for that problem, I told her. Just ask another PR friend to pitch the story.) Besides, I said, if Forbes would give her that kind of treatment, they might do the same to her clients.
I encouraged her to call the magazine and complain to the reporter's supervisor, which she decided not to do.
PR pros are lining up on both sides of the debate. The PRBlogNews.com blog supports Judith. But a columnist at MediaBistro.com, a subscription site, isn't as understanding and wrote a column faulting her for not managing her own PR.
Where do you stand? Was Judith right or wrong, and how would you have handled it? 
Do people, particularly PR people, lose more than they gain by calling reporters on the carpet publicly at their blogs if they feel they were mistreated or maligned?