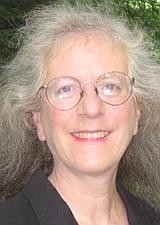 This guest post was written by author Marcia Yudkin, whose books include, Publicity Tactics and 6 Steps to Free Publicity as well as the new Kindle ebook, The Sound Bite Workbook. She lives in Goshen, MA. Visit http://www.yudkin.com for more information on her work.
*  *  *
Snagging an interview makes it possible for you to get quoted by the media. To boost your chances of actually getting air time or column inches from what you say during the interview, however, spend time beforehand creating a set of sound bites. These delicious word morsels are fun to hear or read and irresistible for the media to pass along.
Here are six sources of ideas for sound bites.
    
1. Triples.
You may have noticed that a lot of jokes start off with a priest, a minister and a rabbi. That's because our minds like triples. That's why although Winston Churchill said in a famous speech, "I have nothing to offer but blood, toil, tears, and sweat," many people remembered his point afterwards as just "blood, sweat and tears." Make a list of keywords for your subject matter and look for catchy combinations of threes. For example, if you're a personal trainer, you could tell a reporter that you "help out-of-shape people get fit without pain, tedium or humiliation."
     
    
2. Tweaked clichés.

Everyone loves an unexpected version of a familiar saying. Look up your keywords at www.westegg.com/cliche or www.clichesite.com and then start twisting what you find. For instance, if you're a credit union commenting on recent developments in the world of banking, you could play on a common motto with "Money doesn't grow on trees, but it does grow faster in credit unions without those greedy big-bank fees."
     
    

3. Contrast, conflict or paradox.
A statement combining opposites commands attention. An ad for my local hospital used this principle effectively in its headline: "Nationally Ranked. Locally Loved."
Likewise, my local paper ran a story about two guys who once made a feature film that flopped and created a documentary about their failure. The promotional line for their documentary contained interesting tension: "They don't teach failure in film school."
     
    
4. Clever mnemonic.
If you studied music as a kid, you may recall the formula naming the lines of the treble clef: "Every Good Boy Does Fine" (E-G-B-D-F). Create a sound bite for yourself by making the initials of a key phrase used in your business stand for something interesting. Someone who trains virtual assistants – VAs – to make a healthy income could say, "My graduates know that 'VA' actually stands for 'very affluent."
     
    
5. Details.
Review your case studies, client advice, bio and blog for details that can take on iconic significance. Have you noticed how often the number "99%" has been repeated in the U.S. political arena in the last few months? For you, the key detail might be your percentage of repeat customers, your documented accuracy rate, your carbon-neutral score – or something other than a number, like "The only thing left after the tornado destroyed our office was a teddy bear we used to keep in the waiting room to comfort our young patients."
     
    
6. Bare-bones story.
If you can boil down a dramatic transformation into just one or two sentences, that can become a powerful sound bite. "She used to wait forever for elevators rather than take the stairs. Now she uses the stairs to train out of season for her mountain climbs all over the world." "When it came to women, he used to be the king of the locker-room brag. Now he helps couples in marital trouble restore fidelity and mutual respect."
After you've settled on the rough idea for a sound bite, fiddle with the wording so you make it as tight and pointed as you can. Often you can heighten the impact of an already good idea with a pleasing rhythm, rhyme or alliteration (as with the repeated f's in "They don't teach failure in film school". And did you notice the emotion in my sound bite examples? That's one more element that contributes to their quotability.
*  *  *
The Publicity Hound says: Marcia Yudkin writes fabulous guest blog posts. But she doesn't blog. And she says you don't have to, either. Read why here.