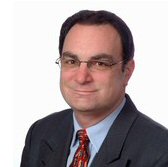 Here's a great promotion tip for authors.
My friend Dan Janal is willing to promote your books, for free, at his new site called Cool Book of the Day. You need to do three things:
1. Answer the questions below by email.
2. Post a link to the Cool Book of the Day site after the interview is published.
3. The book must be available at Amazon. If your book isn't printed yet, hold on to the instructions and send it to him after it's published.
Interested?
Here are the questions:
What's the title of the book?

Who is the intended audience?

What is the book about (3-4 sentences)?

Why are you the best person to write this book?

How is this book different from other books on this topic?

Is there anything else we should know about this book?
Responses should be between 500 and 1,000 words.
Your interview will be listed in the order he receives responses, one per day.
Email the completed interview to Dan.