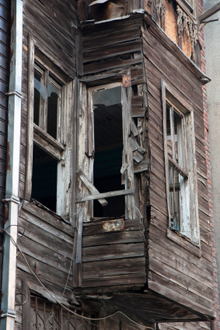 If you're writing a book, or thinking of writing one, please don't take the quickest path to the poorhouse.
  
Don't start writing your next book unless you can identify multiple ways you're going to make money from it.
  
The answer "I'm going to make money when people buy it at the book store" doesn't count. That revenue is quickly wiped out from what it cost you to publish the book. 
  
Sadly, thousands of authors view the book as the end product—the one thing that's going to bring them fame and fortune and make them rich. When the book doesn't sell, they call me, sobbing because they can't park in their garages that are filled with unopened boxes of books they can't unload.
   
   
What Smart Authors Do
Smart authors use their books as calling cards.  The book "upsells" readers to a variety of other products and services. Those can include small-ticket items like board games, calendars, coffee mugs and information products to really pricey services like coaching programs, boot camps and membership sites.
After working with more than 9,000 authors over the last 20 years, Steve Harrison has learned that the most successful authors simply do seven key things differently than poor authors. Some of them are very famous bestsellers, like the creators of the Chicken Soup for the Soul series and Rich Dad Poor Dad.     
Others are happily not-so-famous but quietly raking in high six- figure and even seven-figure annual incomes without ever being on Oprah or hitting any bestseller list.     
Steve is hosting a free teleseminar at 2 and 7 p.m. tomorrow, Thursday, Oct. 7, on "How to Achieve a Lot More Success as an Author by Discovering the Seven Things Rich Authors Know That Poor Authors Don't."   
To learn what wildly successful authors know that poor authors don't, join him for the 75-minute call.  There's no cost to participate, except for your normal long distance charges, so
go here now and sign up
.   
Even though the call is free, I promote these calls as a compensated affiliate if you buy other products and services later because hundreds of authors have told me they regret the day they ever decided to publish a book.  I hope you aren't one of them.