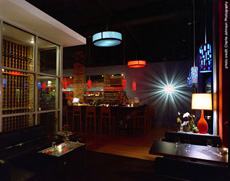 This week's Help this Hound question is from Timothy Nishimoto, owner of Vino Paradiso Wine Bar & Bistro in Portland, Oregon:
"My business is known as a wine bar, but we are trying to transition into more of a restaurant, meaning we have a full dinner menu, bigger than ever. 
"But, many people in town still don't know we even have food. The local media people tell me they need stories about new places, not places like mine that have been around for five years.  
"Our chef is new, our happy hour menu is new, our larger menu is new, we now have a cocktail menu—so much is new, and we've never gotten a full restaurant review!
"That seems like a lot of new stuff, so what can I say to the media besides just that?"