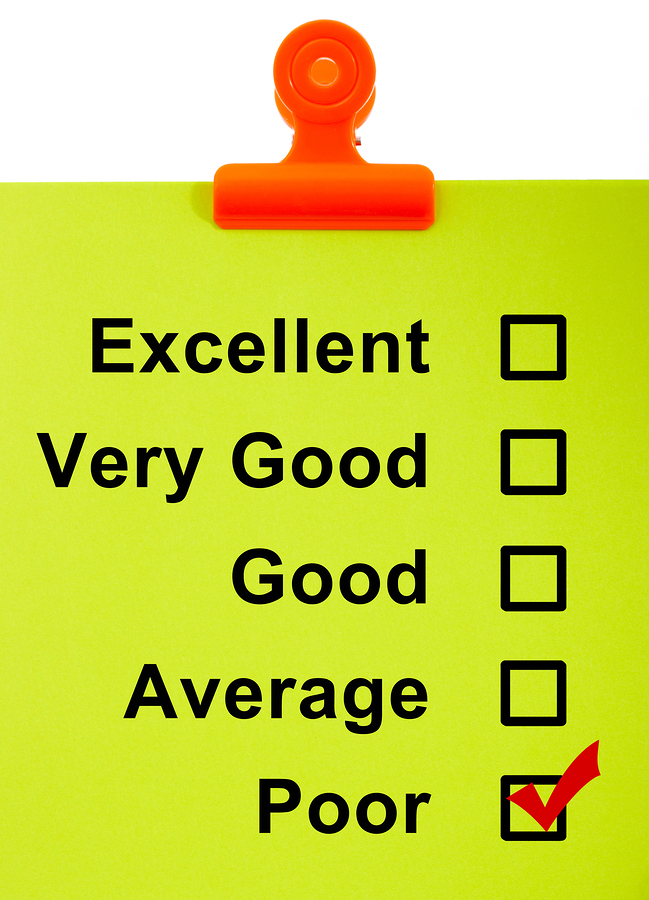 More than 6 out of 10 people read one or more product reviews on a shopping site before deciding whether to buy.
But how many of those people do you think hear their B.S. detector going off when all the reviews on the company's website are 5-star, and there's not a lousy review in the bunch?
That's what happens to me.
I can't help but wonder if the product creator or book author used one of those sleazy paid services to collect nothing but sterling reviews. Or maybe they wrote the reviews themselves.
Consumer reviews are perceived as being more trustworthy than the most glowing sales copy written by the manufacturer, especially when not-so-great reviews are among them. Bad reviews make the good ones more credible. 
That's why you should welcome bad book or product reviews, and don't get rattled, as long as they're outnumbered by good reviews.
And when you see a bad review, don't get huffy and defensive and get into an argument with the reviewer. 
When I present the webinar How to Ask for Book or Product Reviews from Journalists, Blogger sand Consumers from 4 to 5 p.m. Eastern Time on Thursday, Feb. 13, I'll explain three more reasons you should welcome bad reviews:
1. They encourage lively discussion and attention.
Some of the most interesting discussions occur between reviewers who disagree on whether a book or product is worth buying. And that controversy sparks even more people to join the fray. Many of them link to the discussion from their social media profiles because they want their followers to know their opinions.
That means more attention for you. 
2. Bad reviews encourage supporters to come to your defense.
Consumers who love your product might not be inclined to review it until they read a review from someone who hates it. Just one bad review can encourage dozens of loyal fans to weigh in. 
3. Bad reviews can make you aware of problems you didn't know existed.
If someone is reviewing your website, they might mention bad links that lead to 404 error pages. A blogger who is reviewing an ebook you've written might mention typos and other formatting problems—things that often can be fixed immediately. A consumer might point out a cumbersome feature in a product that you can improve during the next manufacturing process.
Now that you know why you need reviews, even bad ones, it's time to start asking for them. If you're not quite sure whom to pitch, or how to ask, join me for Thursday's product review webinar when I show you exactly how to find reviewers who are interested in what you've created, and how to convince them to say "yes" to your request for a review. 
5 Free Fill-in-the-Blank Review Request Templates  
If you can't write very well, you'll love the five sample fill-in-the-blank review requests that you'll receive as a bonus after the webinar.
The email pitches will send the message, "I know who you are, I know what you do, I have something you might be interested in, and I value your opinion." Much of what I'll be teaching will also shorten your research time considerably because I'll show you some shortcuts that will help you find reviewers who are a good fit so you aren't wasting your time or theirs.
Register for Thursday's session here, even if you can't attend live. I'm recording it, and you'll receive the video replay and all the bonuses within 72 hours after the call.