If you sell a product or service that would make an ideal gift, target Holiday Gift Guides.
Seven reasons gift guides rock:
1. You don't need a "hook" or "angle" or a creative pitch. You only need a compatible product and a succinct pitch. 
2. Print and broadcast media aren't the only ones with gift guides. Bloggers, podcasters and niche websites offer them too.
3. In almost all cases, you don't have to buy an ad to get publicity.
4. Products for narrow niches are ideal for gift guides. Do you have a product only for hunters? Outdoor Life, Field & Stream, Petersen's Hunting, Cool Hunting and Off Grid Survival all have gift guides.
5. Major magazines, which sometimes have super-early deadlines in the summer for their Christmas gift guides, often have late deadlines in December for their online gift guides for last-minute shoppers.
6. Many gift guides feature fiction and nonfiction books. It's worth repeating: Your book must be a good fit for the target market. Don't submit your book on how to have a great marriage to those gift guides for hunters. 
7. You can use the contact information for various gift guide editors to stay in touch with them throughout the year and pitch other story ideas, regardless of whether you got free publicity in their gift guides.  
Gift Guides for Major, Minor Holidays & Topics
Here's another reason gift guides are such powerful publicity tools. They're not only for the holidays at the end of the year.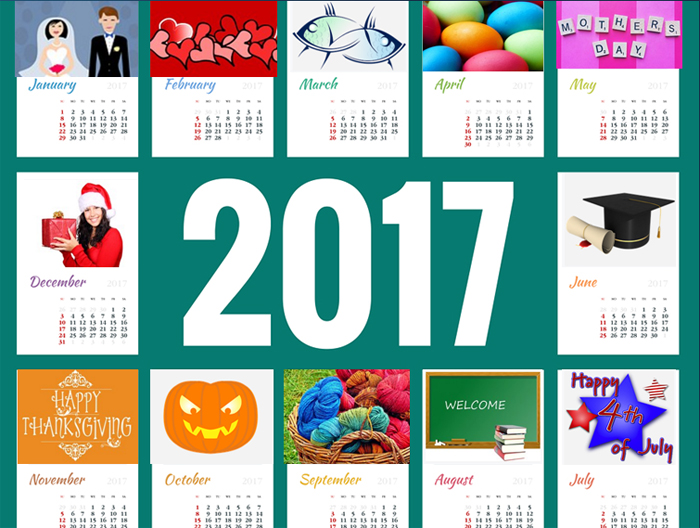 You can find gift guides for:
Mother's Day. Almost any product or service that pampers mom, or entertains her, or helps her save time or money could find a way into these sections. Services such as spa days or personal shoppers are perfect. 
Father's Day. Dad might love items for his car, man cave, hobby or something tied to his favorite sports team. Don't forget about personal grooming items. 
Gifts for the Graduate. This includes high school and college graduation. Think gifts that help graduates find jobs and present a professional image. Also, techie tools for listening to their favorite music or watching movies.
Thanksgiving Day. Investigate the potential for every holiday on the calendar, and see if there's a gift guide. I found the Food Network Staffers' Gift Guide for Thanksgiving, featuring gifts that are perfect for the host who has invited you to dinner.    
Valentine's Day. Gifts can go far beyond sexy negligees. I found crayons and matted picture frames for the kids, part of InStyle.com's Valentine's Day Gift Guide for Her, Him & Kids.
I also found gift guides that feature organic clothing and food, gifts for vegans, ethical gifts and more for niche markets. If you have a niche product, make sure you pitch it to a gift guide that's a perfect fit. Don't pitch a general product that you think a niche market might also enjoy. Try to follow the theme or topic of the publication, website or blog you are pitching.
Brides. You'll find gift guides galore for bridal showers, wedding showers and wedding gifts.   
10 Free Media Leads for Holiday Gift Guides
Everyone who buys the video replay and big bonus package from my webinar on "How to to Get Your Product into Holiday Gift Guides" will receive 10 "short leads" from gift guide publishers who will be searching for products through the holidays. A "short lead" can be for gift guides they will publish in the next few weeks.  I see lots of online gift guides the week before Christmas, for the benefit of last-minute shoppers.  A "long lead" is a query from an editor who needs the information several months before they publish the gift guide.
You can get full contact information and details on exactly what they need when you buy the video replay of last week's holiday gift guide training. It comes with five free media leads from these print and broadcast outlets, courtesy of Gift List Media:
"Good Morning America" Weekend Edition
The "Today" show
 "The Real" daytime talk show
 Bloomberg Businessweek
The Washington Post's book section
You'll also get five free leads, with a long list of details and contact info, for:
The book and entertainment section of Crosswalk, a Christian website
The fashion section of the New York Post
The Cool Material website
ModernMom.com
WorkingMom.com
The bonus package for this training also includes four sample pitches that I've written for you. Three of the samples are for the same product, but customized for different target markets. The fourth is a sample pitch for a book.
I also wrote a sample for a follow-up you'd send about two weeks after your original pitch.
Buy the package "How to Get Your Product Featured in Holiday Gift Guides." You'll also learn how to get a deep discount on Gift List Media's Print & Broadcast media leads database and its Websites & Blog media leads database.   
When you get publicity in gift guides, drop me a line and let me know.