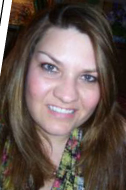 This week's Help this Hound question is from Barbara Roy, a communications specialist  in Oakland City, IN:
"I  need ideas on how to promote an upcoming charity car raffle in 2012 through the Mad Mac Foundation, a group that sponsors educational programs for at-risk youth.
"Proceeds from the raffle will be used to get teenagers, who illegally race their cars on street, into the classroom where they can learn how to build tuner cars from the ground up. The training will help them transfer their skills, which they've been using illegally, into career paths that might include auto engineering and design, auto repair, and creating video games that involve cars.  The curriculum includes science, technology, engineering and math.
"Two cars will be given away during the July raffle.
"The winter months will be spent on materials prep and strategy. But beginning in January, we'll focus more on going after sponsors and businesses to carry the raffle tickets.  I could really use recommendations on how to gain mass awareness for this nationwide event. 
"We will have branding, messaging and content on the website by January, as well as a Facebook event page.  Can your Hounds offer their best ideas?"
If you have ideas, please comment.