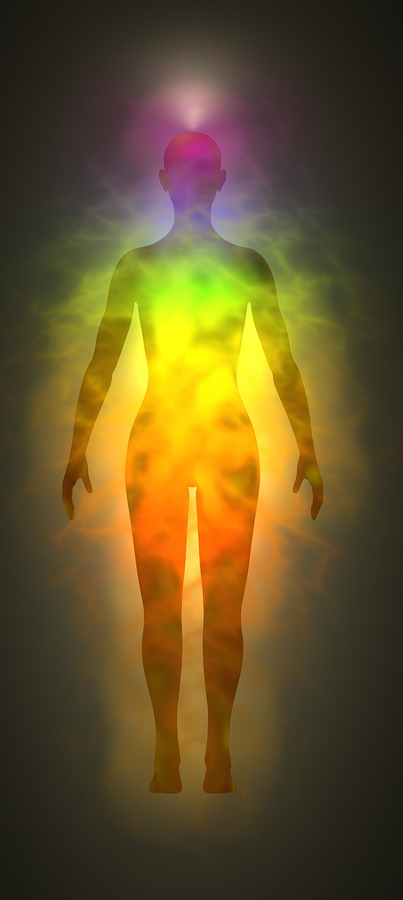 When you think of talk radio, you think politics, home improvement shows and public radio.
Mind-Body-Spirit shows aren't as obvious, but they have huge followings.
Guests talk about familiar topics like the law of attraction, positive thinking, walking your life journey and guided meditation. Not-so-obvious topics include soulgasms, twin flames, platonic solids, and mystic visualization.
If you speak that language, or something similar to it, and you're passionate about your topic, you have a darn good chance of getting onto some of  the more than 800 Mind-Body-Spirit radio shows and building an audience of loyal fans.
Long after the show is over, those fans can buy your products and services.
Tips to Help You Get Booked
Here are three tips for getting onto those shows.
1. Be an expert in your topic.
Mind-Body-Spirit topics include wellness, self-improvement, personal development, inspiration, spirituality and metaphysics. 
Who, exactly, is considered an expert?
Coaches, life coaches, mentors, healers, health instructors, counselors, doctors, psychotherapists, authors and speakers, to name just a few. Cooks even. If you teach classes in gluten-free eating or organic foods, you're a good candidate to get booked as a guest on certain shows because there's a huge upsurge in gluten-free cooking and organic foods. 
2. Know and speak the Mind-Body-Spirit language. 
Some of those phrases above are buzzwords that Mind-Body-Spirit shows are drawn to like a magnet. And specific niches within the Mind-Body-Spirit umbrella have their own language. That's why, when you pitch, it's important to use buzzwords that the stations—and their guests— will recognize.
3. Look far beyond traditional radio.
Many of these shows are on the AM and FM dials, but hundreds more are on Internet radio and podcasts. And some of them have cult followings and massive audiences.
How to Pitch the Shows
My friend, Alex Carroll, who has been on more than 1,200 mostly traditional radio shows, is hosting a live teleseminar (no charge) on Thursday, March 27, at 2 or 9 p.m. Eastern Time. The topic will be "Secrets to Getting Interviews on Mind-Body-Radio Shows."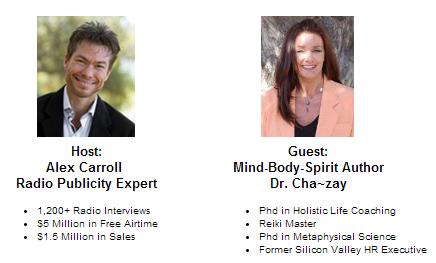 Getting onto these shows is very different than getting onto regular radio shows. That's why Alex has invited Dr. Cha~Zay who is a frequent guest on many of these shows. She will explain exactly how to pitch them, and how to turn them into cash once you're on.    
She'll share the exact buzzwords that attract Mind-Body-Spirit shows like a magnet, where to get them and how to use them to get booked. She'll also explain how to turn your radio interviews into bonuses and passive income.
Dr. Cha~Zay uses specific strategies to leverage her radio interviews into a massive increase in YouTube subscriptions and views, and she has an easy three-step formula for getting invited back again and again. Register for the free call here and you'll hear her explain them all.  
How to Access the Radio Shows Database
If you know how to pitch, you don't have to wait for the teleseminar to start contacting radio stations, but you might not know about all your options or who to call.
Alex Carroll has just released a new database of 808 Mind-Body-Spirit focused radio shows. These shows reach millions and are specifically targeted to your topics. They are looking for guests like you right now. His introductory offer is $397 and you can read more about it here (affiliate link).
If you're not sure if you're ready for the database, don't miss the free teleseminar. I'll see you on the call.