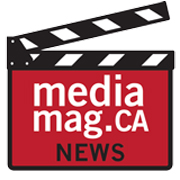 If you're targeting media in Alberta, Canada, or you want to become more familiar with publicity opportunities, check out the helpful resources from Marilyn Jones, a media relations and social media strategist and "self-confessed news junkie," who publishes the MediaMag.ca blog.
You'll find lists of new and old TV and radio shows, new magazines and other publications, personnel changes at Alberta media outlets, details about local events and personality profiles.
The site also features Alberta websites, blogs and podcasts. (If you have one, contact her.)   
Alberta authors can can submit short summaries, reviews and links to their book for the Alberta Books & Publishing section. 
This is a great place to start if you're creating a media database with contact information for media outlets in Alberta. You can use the information here to investigate further and add other critical details to your media database entry. Here's sample entry for NUTV, Alberta's only non-profit independent community access television station.
Look for the box along the ride side where you can subscribe to the excellent ezine, published monthly except for August and December.