Publicist Roberta Stein of Skokie, IL, needs ideas for generating publicity for her client. She writes: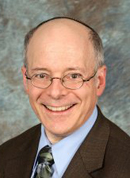 Dr. Steven Steinberg, once a practicing dentist with a thriving practice, had his career cut short when a van pulled in front of his bicycle one weekend morning.
Badly hurt, he was diagnosed with permanent hand tremors, and later diagnosed with Parkinson's Disease. His despair led him to re-evaluate life.
He emerged as a powerful speaker and wrote Light, Love, Life, Shalom: Your Path to Happiness at Work and at Home. The book encourages readers not to ask, "Why me?" But instead to ask, "In the presence of life's challenges, how can I achieve happiness, joy and inner peace?"
An observant Jew, his faith has not been shaken, but his mission to help people of all faiths has been strengthened. People would greatly benefit from his inspirational comments and he would make a powerful guest on TV and radio shows.
I'm hoping your Publicity Hounds can offer some ideas on how to spread the word about Dr. Steinberg in traditional and social media. You can find his website here.