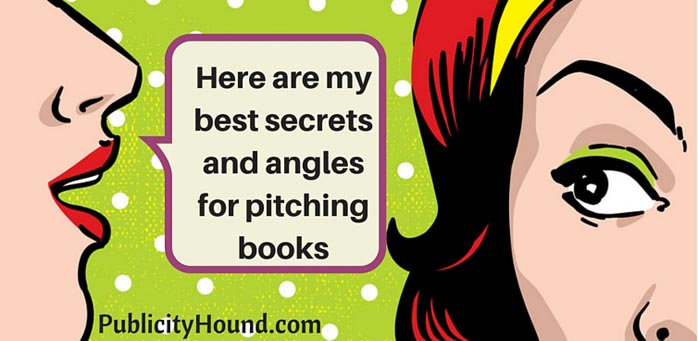 By Lynda Bouchard
The words you write will far outlive you. Make them memorable.
I've always found comfort in stories. I love the way a story has the ability to fill our minds with mysteries or hard truths, with brutal and brilliant prose. Great stories paint a picture, hold you fast and sing in your ear.
After graduate school where I majored in PR and broadcasting, I worked for a major airline, looking for stories of my own. I was fortunate to be based in the South where storytelling reigns supreme.
While working First Class between San Francisco and Boston, I met Connie May Fowler, seat 2A, author of "Before Women Had Wings." As we approached Boston, she asked how far Harvard Square was from the airport, and several other questions about book events which told me she was going this alone.
"I went to school in Boston, I know it well, and I have a 24-hour layover," I offered. "Would you like me to help you with your events?"
Thus began my career as a publicist and evangelist for Southern authors.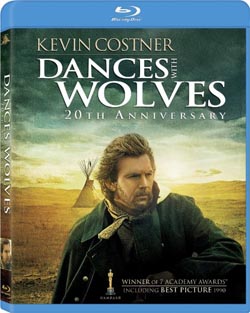 Southerners are natural storytellers.
At least that's what Kevin Costner told me during a recent BMW Pro-Am Golf Tour in Greenville, S.C., where I was his media assistant. He should know. His award-winning film "Dances With Wolves" was adapted for the screen from the 1988 novel by Michael Blake.
Costner connected with the story. On our way to his WYFF-TV interview, he shared his thoughts on storytelling.
"All memorable stories create talking points without really trying to," he said. "Southerners are natural at it."
Build Relationships with the Media
As an author publicist for over 20 years, I've seen how rapidly the publishing landscape has changed. The Southern landscape specifically, where the pace is more relaxed. It is becoming increasingly difficult for authors to keep up with all the changes. There are so many publishing platforms available to writers now, that all you need is a laptop and an idea. Content is created at warp speed. Readers can pick and choose and ignore the rest.
My company, Booking Authors Ink, specializes in Southern authors and Southern stories. I help authors navigate the ever-changing world of publishing by creating a unique message. I leverage your uniqueness and help you stand out in a noisy book world. I'm Southern by choice, not by blood. It gives me an advantage because I see possibilities others would miss.
The Southern media market is a creative challenge because the pace in the South is naturally languid. The cultural protocol runs as deep as a magnolia tree. Media reacts with a different internal deadline. The way to be memorable as a publicist in the South is through relationships.
I take journalists to lunch and bloggers to breakfast. I pitch them stories, and then I often write the articles for them and present it ready-made for publication. I do the research needed. I think creatively and "outside the book" for great angles.
Most importantly, I think like a Southern journalist. Nobody knows my authors like I do. My solid working relationship with the media benefits my authors. A media outlet will interview an author because they know me and the quality interviews I bring to them. I give the media unique and timely angles that benefit my clients and get the media's attention.
Any great relationship is based on trust, respect, honesty and common goals. It's no different between an author and a publicist. Marketing a book is a collaborative effort.
Are You Ready to Publish?
When I'm approached by an author to represent them, I ask three important questions:
1. How much have you budgeted for marketing and publicity?
2. How is your book different from all the others out there?
3. Who is your audience?
If you are unable to clearly answer even one of those questions, you aren't ready to launch your book.
The first question usually stops authors in their tracks. That's why it's so important to think about marketing before you begin writing. Once you've written "The End"—it may well be, unless you've invested time, money and thought to the marketing process. Otherwise, it's like giving birth to a baby and then throwing it into the trash.
Your Publicist Might Not Read Your Book
I don't have time to read every book I promote. It's critical that you know the answers to those three questions, have specific goals, and be ready to roll up your sleeves, work at it and start thinking like a business person, even if you hire a publicist.
The most successful titles I've promoted were written by authors who brought me in at the manuscript level.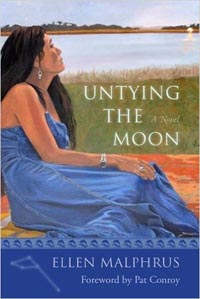 Ellen Malphrus, author of "Untying the Moon" (USC Press) is a great example of how to do it right. We began publicity six months before the launch date. She made sure I had the manuscript so I could begin working on creative angles, garner early endorsements, help build her website, start pitching reviewers, plan her book tour schedule and set her up for success.
The payoff? We hit the ground running the day her book launched. If you don't plan, you'll come to a dead stop after publishing. Targeted preparation is essential. Ellen is now into her third printing.
The relationship between an author and publicist is a close one. At least it should be. The right fit is important.
I want to have fun every day working with you. It benefits both parties to be on the same path. Choose a publicist who is aligned with your goals and who has proven strengths to help you achieve them. I've created a niche in the Southern markets. My strengths and my heart are there.
Angles I Used to Pitch Other Authors
Here are authors I have helped by pitching their stories to the media.
Tie Your Book to Current and Cultural Events
I always tie media to an event. This gives credibility to the author. It helps promote the event and it can be used to leverage greater media hits. A local news story tied to a book signing event about author Ken Burger was used to garner an NPR radio interview and an article in Low Country Weekly. 
Link your event to other events. I schedule book tours and events with geography in mind.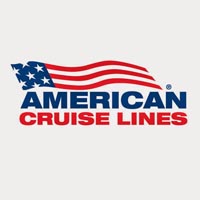 Southerners are known for festivals. I plan tours that tie into regional book festivals or annual local festivals. Recently, I scheduled signings and a speaking event aboard a cruise ship for an author.
American Cruise Lines has an itinerary that hugs the Southeast coast during spring and summer. I pitched the cruise director the idea of having Ken Burger, author of "Baptized in Sweet Tea," speak about Southern Culture while they were docked in Charleston Harbor.
They loved the idea! He spoke to a sold out room, was paid an honorarium, and sold more than 100 books. The bonus? The ship docked there every week. You guessed it. They asked him back.
Align Content to Current Events
I garner media interviews when it benefits the author and the media. Media outlets are starving for columns and air time to fill.
I represented Benjamin Farley, who wrote Three Thousand Days and Nights, a book about the French and Indian War. A tough sell! But it was an election year, so I took quotes from the book about leadership and pitched it this way: "3 Things Presidential Candidates Can Learn From the Generals of the French and Indian War." As a result, history museums in Columbia and Charleston, S.C., invited him to speak on this topic.
He was also invited to speak  to the history and political science departments at Southern universities and colleges. He sold books and was given an honorarium at every event.
I'm a fierce champion for my authors. Most clubs and organizations want authors to speak for free, but that diminishes the value of their work. Like any work of art, a book should be valued. That's why I make sure that if an event is other than in a bookstore event, that books are purchased as part of the program, or the group pays an honorarium.  
Tip: Sell books anywhere except a bookstore.  You will make more money and there's far less competition with other books.
Start Marketing Your Book Before You Write
If I had a nickel for every time an author called me and said, "Hey, Lynda, I just published my book. How do I sell these things?" I would own a private island. Let me keep you tethered to reality while providing a dose of Southern charm:
Here are three reasons to start marketing your book before you write a single word:
Marketing is part of your creative process as a writer, not separate from it.

When you show a publisher that you've thought about marketing, they know you take the process seriously. It can make all the difference in the world between ending up in the slush pile, the shredder or on the "for consideration" list.

You need both good writing and good marketing to be successful.

Successful authors know their books won't, don't and can't appeal to everyone. If it does, it appeals to no one. The same principle applies to marketing. Target, think narrowly and know your audience.

Visualize your readers. You will now submit your manuscript and your marketing plan with your readers in mind. You'll market to them! If you think about your marketing plan as an invitation to a party, it's infinitely more enjoyable.

Marketing will create more value.

Before you begin writing, be clear about the ways marketing will create and add value for the publisher and readers. This goes for fiction and non-fiction. When you make someone's life significantly better, it's an experience they share with others. There's no better marketing than that.
Follow my advice, tie topics and back stories related to your book to current events and cultural events, and you're on your way to creating fabulous publicity that will turn your competitors green with envy.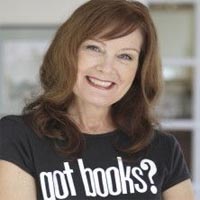 Lynda Bouchard is founder of Booking Authors Ink, a boutique public relations firm dedicated to Southern authors. She has worked as an author publicist for more than two decades. She lives in Charlotte, N.C. Contact her at Lynda@BookingAuthorsInk.com.