I'll be the first to admit that Facebook may well be the most confusing of all the social media websites.
It changes frequently. It has apps, tabs and other tools hidden in the strangest places.
It isn't intuitive, at least for me. But for every person who hates it, there's another who swears it's one of the best marketing tools around.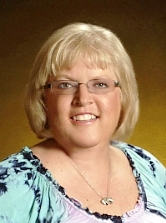 Count Christine Buffaloe among the raving Facebook fans. She uses her profile page daily to communicate with her friends, and her page to communicate with people for business.
She teamed up with me last month to present two webinars to romance authors on how to use social media to sell books. She taught Facebook. I taught Twitter.
We learned rather quickly, from the questions they were asking, that much of what we were teaching was way over their heads. Some loved the "how to market" lessons. But others asked very basic questions like how to create a profile, how to create a page, how to configure their settings, where to find the settings, and whether they can use their book cover as their profile photo (no!).
That's when Chris decided to recruit an all-star lineup of social media experts to help her present a 10-part series on Social Media 101 for Authors. She calls it "Social Media KISS for Authors: Keep it Simple & Serene" (affiliate link).
She kicks it off this Thursday, Feb. 28, with Part 1 on how to create a Facebook profile. She'll present two more sessions on Facebook the following two weeks, followed by sessions from guest presenters on how to blog and how to use Twitter, Pinterest, LinkedIn and Amazon. I'm presenting a session on Thursday, March 28, on how to use Twitter to market books.
Each presentation, from 30 to 45 minutes, will be followed by a Q&A. All start at 4 p.m. Eastern Time.
You can sign up for the entire series, or pick and choose only the sessions you need.
You won't learn strategy, how to read your statistics, or other more advanced tricks. This will be nuts-and-bolts training on how to create your accounts and take advantage of every tool available to put your best foot forward and sell more books.
Don't miss this one. And bring ALL your questions, no matter how basic.
And no, you don't have to be an author to participate. If you're at all confused, frustrated or depleted because of social media, this one is for you.