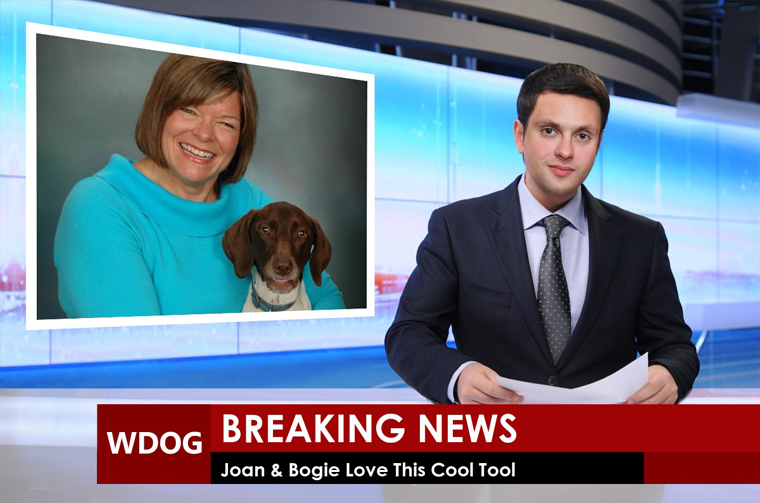 I've written about PhotoFunia before, and I've concluded that it's the simplest, most fun graphics tool I've found.
Use it to turn your photo into a pencil drawing.  Type a message on the marquee of a movie theater or in neon lights on a giant billboard. Or create a photo of yourself with Brad Pitt, President Obama, Vladimir Putin or Victoria Beckham.
Or do what I did here.
A new feature lets you put yourself on TV. I made the photo above in less than a minute. That's my dog, Bogie, and she loves this new tool as much as I do. (She especially loves the name of the TV station.) And she's featured prominently in not one but two photos in a magazine spread that I created, using PhotoFunia, for my Google Plus banner. 
How would you use a photo like this? At your blog? Or can you think of a way to incorporate this into a PR or marketing campaign? The Comments section awaits….