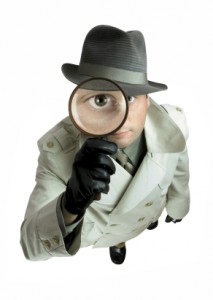 It used to be easy to find the movers and shakers who were the most influential people within their topic areas. But not anymore, thanks to social media.
PR and marketing pros who need to find the heavy-hitter  journalists, talk show hosts, bloggers, authors, experts and Facebook users who are discussing a particular topic right now, can slog their way through a variety of tools.
They can use Klout, which measures online influence, but only for those who are on social media sites like Facebook and Twitter. Klout's generic score ignores how often that person is quoted or discussed in traditional media.
Google Alerts can tell you instantly which bloggers are discussing certain topics. But the alerts don't measure the blogger's influence.
A new tool from Appinions, a New York company, tracks traditional and social media to round out a true picture of influence. It's a subscription-based service that matches influencers to specific topics, based on opinions it finds from news reports, blogs, tweets, TV transcripts and social networks.
     
    
Give Your Clients an Edge
Within seconds, PR and marketing people can identify the most influential people who can move the needles of influence. Then, they can lead their clients to those experts to comment on a blog post, write a letter to the editor, pitch a story, offer background information for a journalist's article, or offer commentary for an author's forthcoming book—long before the client's competitors are even aware that there's a hot topic being discussed.
Watch this short video to see how it works.
Larry Levy, CEO of Appinions, will give you a free demonstration, perfect for PR and marketing pros, during a webinar I'm hosting from 3 to 4 p.m. Eastern Time on Thursday, Oct. 13. Register today because we have room for only 50 people.
Levy will explain the three key elements that the service measures to determine influence:
Are trusted writers and publications covering the influencer's opinions?
    
Is the influencer's opinion being shared, retweeted, quoted, requoted and linked?
  
When did a certain topic or issue first emerge, and who introduced it?
The ideal company for this service is a PR or marketing agency that has multiple clients and does at least $5 million a year in revenue.
After you sign up,
email me
 the topics where you need to find influencers. I'll forward them to Levy, and he'll use as many as he can during the demonstration so you can see how this service applies to your clients. Full disclosure: I will earn a commission from all subscriptions sold.