This guest post was written by Julie Anne Herrin, a self-described social media and marketing junkie who ferrets out the latest and greatest in mobile, traditional and social media. She works in marketing and public relations for Zimbio and StyleBistro. You can find her at her blog at CapturingtheCustomer.com and on Twitter at @JulieAnneHerrin.
*     *     * 
By Julie Anne Herrin
Videos and mobile may be this month's media darlings. But plain and simple, beautiful photography is what is moving the needle online.
Need some proof? Tumblr, Pinterest, StyleBistro, Houzz, Zimbio and The Fancy are where users are flocking and where VC dollars are flowing.
Want traffic and your name isn't YouTube? You need photos.
   
   


Tumblr is a prime example of the public's love of photos, and lots of them.
According to their dashboard, they are currently hosting over 46 million blogs, which collectively have more than 18.5 billion posts. They also share that half of posts are photos, which equates to 9.3 billion photographs or approximately 1.28 photos for every single person on the planet. Pretty impressive, right?
What is even more impressive is that even though they have been around since 2007, between 2011 and 2012, they saw a 218 percent  increase in the number of unique visitors, not an easy feat when you already have so many users.
 

Then there is everyone's current favorite, Pinterest.
Having reached more than 10 million uniques-a-month faster than any other stand-alone site in history, beautiful imagery rules the scene at this 12-person start-up whose mantra is "Organize what you love." While the site does enable video uploads, there are currently few videos compared to the number of photographs.
Raising $27 million in October 2011, and with a widely accepted valuation of $200 million, this invitation-only site goes to show that a picture is worth not just a thousand words but also a whole lot of money too.
 

 
Zimbio, Inc., parent company of both StyleBistro  and Zimbio, boasts one of the largest professional photo libraries on the web with over 7 million images.
ComScore listed StyleBistro as one of the fastest growing sites of 2011 and people can't seem to get enough. Over 16 million people (U.S.) visited the sites in January 2012 (Quantcast). Photography is far and away the content that people interact with, comment on, pin, email and Like. For example, of the more that 188 million page views on StyleBistro in January, over 70 percent of them were of photos.
Yes, there are videos on the sites but photography is what drives the traffic, page views and time on site.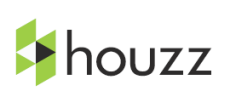 Houzz, the Bay Area based home design site that has taken the web by storm, quickly amassed a library of over 330,000 images uploaded by design professionals and users alike.
The professional photography uploaded by designers and architects is what is really grabbing every one's attention. The photography is, in large part, beautiful and allows everyone to ditch their magazine tear-sheets by creating Ideabooks—a method of collecting their favorite images from the site. Currently the site is video-free reinforcing the concept that it isn't video that drives traffic.

The Fancy is absolutely the most star-studded start-up of the group, and while on the radar of those in the know, has yet to break out into the mainstream like the other companies listed above.
It has $18 million in funding. Twitter and FourSquare  founder Jack Dorsey sits on the board. Angel investors include Ashton Kutcher, and supportive tweets come from Kanye West. So we don't anticipate it being long before The Fancy, which is focusing heavily on monetization strategies, does so. The site is based entirely on beautiful product images. Along with Pinterest, which is now driving more traffic to etsy.com than any other source, The Fancy is going to force manufacturers to up the ante and budget when it comes to product photography.
*     *     *
From The Publicity Hound: Now that know where to find dazzling photos, learn how to use them on Pinterest. Join me at 3 p.m. Eastern Time on Thursday, March 15, for "How to Use Pinterest  Generate Clicks, Traffic, Links, Leads and Sales."